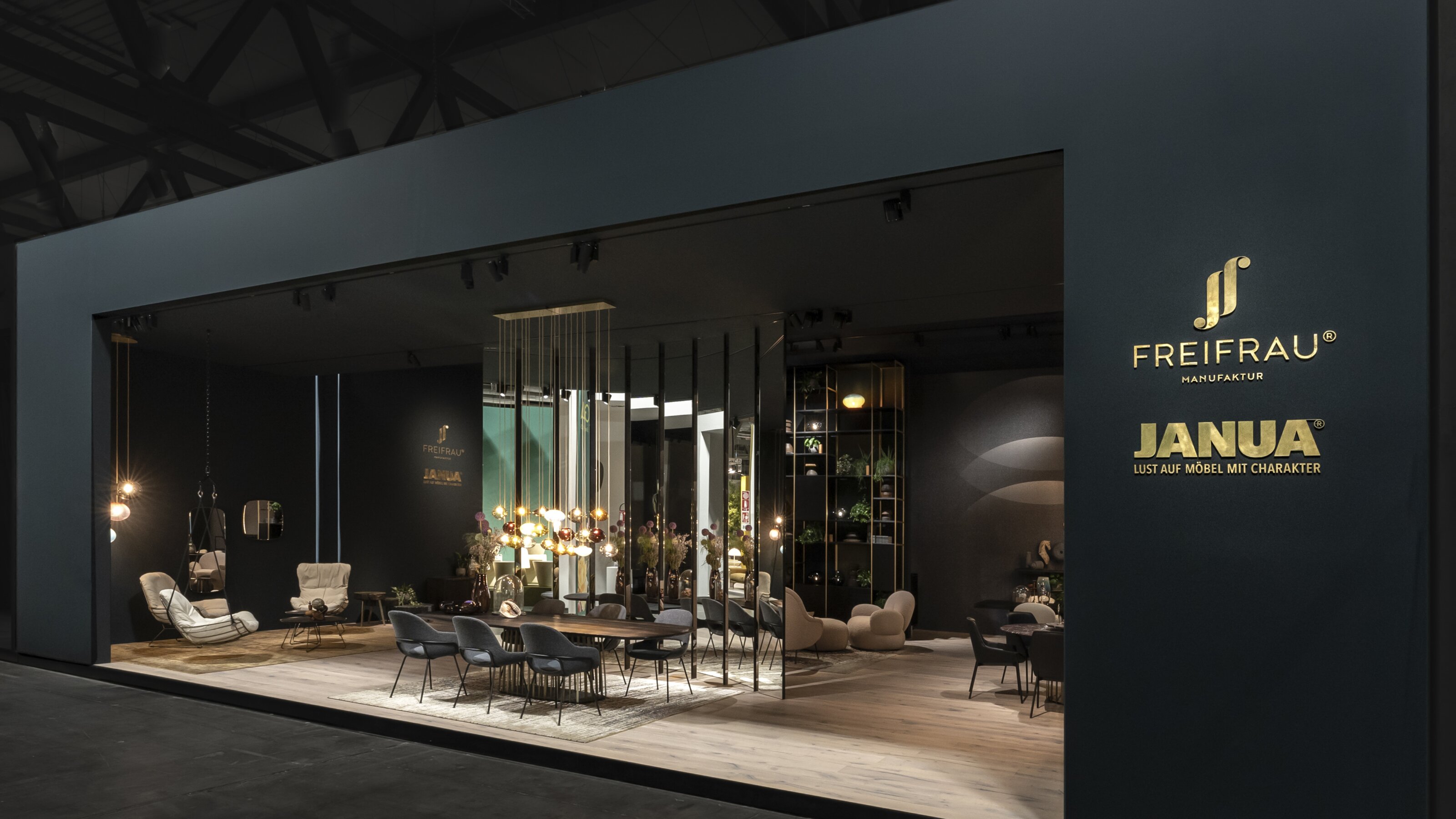 Salone del Mobile 2022
Birgit Hoffmann and Christoph Kahlyess clearly captured our Freifrau feeling in their new fair design. So the visitors could have a look at and try out all our wonderful novelties in a calm and special atmosphere. Our visitors were welcomed by Sebastian Herkner's new seating design for Freifrau: Theia - a real gem!
The Nana family has expanded with a soft sofa, a luxurious armchair and a multifunctional pouf. Armchair and pouf are among other things rotatable in the range, which maximizes the seating comfort.
The all-rounder LEYASOL has been extended by a chair variant and can now also grace indoor and outdoor areas in the version without armrests.
Stylish and pure, the new leather-clad Grace Armchair Low stands in the room and also impresses with its unmistakable seating comfort.