Collection
Anna
by
Anne Lorenz
Anna Pouf
Part of the Anna family
Design by Anne Lorenz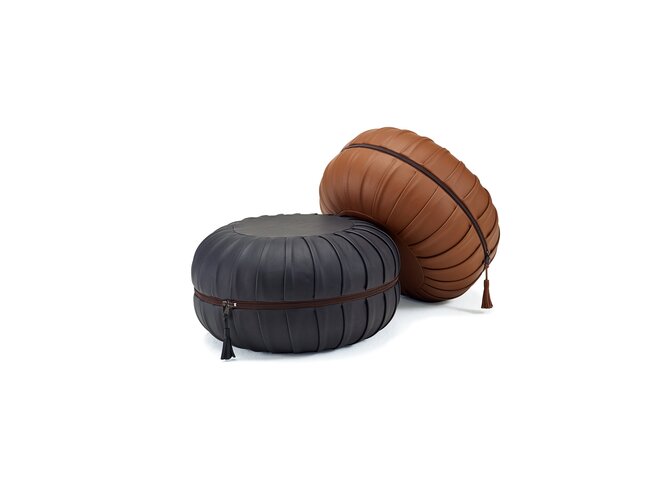 Dimensions
350 Height
700 Width
700 Length
350 Seat Height
700 Seat Width
Cover
Seat Side: Sahara, Kastanie
Inspired by Fashion
The Anna pouf is the ideal complement to sofas and armchairs.
The small, elegant seating furniture with sturdy upholstery core is suitable as both a seat and storage surface. This pouf is so versatile that it complements just about any interior design, ensuring unobtrusive and subtly playful elegance. Designer Anne Lorenz turned to the world of fashion for inspiration and, in fact, it's quite easy to make out suggestions of accessories or a powder compact. Or the traditional French cookie: the macaron. The pouf can even be upholstered in a mix of materials: a zipper around the circumference makes it possible to combine a different upper and lower section.
3D-product configurator
Make it yours! Combine materials, covers and colors according to your wishes.