Marla Couch
Part of the Marla family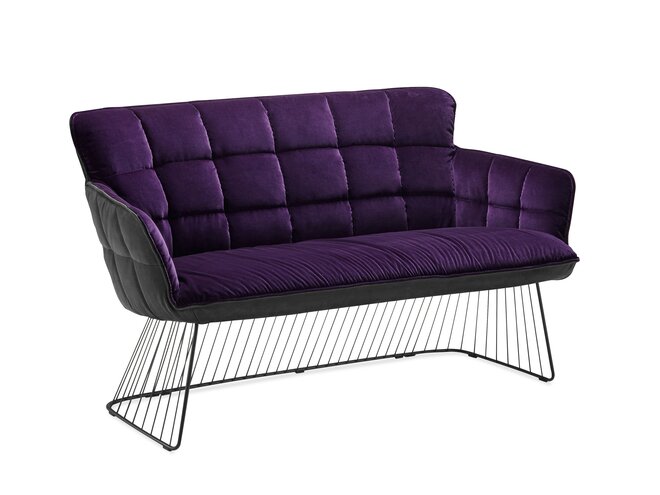 Dimensions
790 Height
1400 Width
790 Length
450 Seat Height
1080 Seat Width
620 Armrest Height
A chair or an armchair? Marla is both!
Starting life with the working title "cushion chair", Marla was designed to be as light and mobile as a chair yet as comfortable as a full armchair.
Who could possibly resist slumping into this soft, spacious, and quilted padding? Once you have, warmth and comfort will embrace you, much like a down coat. Armrests at full or half height provide support. The seat shell can be upholstered in leather or textiles, with the option to mix and match materials on the inside and outside. The graceful harp-string wire frame is a unique touch. Marla is also available with an elegant sled base or four sturdy wooden legs.
Variability thanks to one-off production
Put your chair together individually. Information and advice on the individual execution of this product possible on request. Use our contact form.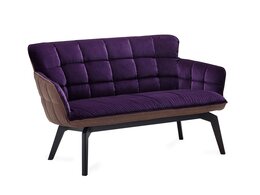 Marla Couch 1400
Frame Variant: wooden Frame
You may also like...
Haven´t find the right thing yet? Here is a selection of products you may also like.
NEW

NEW
NEW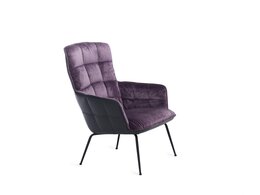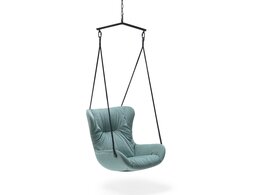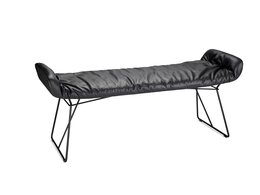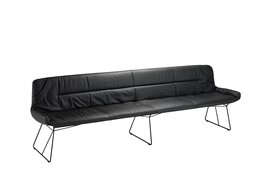 NEW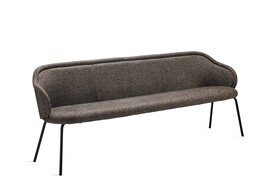 Ona Bench Curved Armrest 2020 1600
Cover: Safire, Colour 0001; Frame Variant: steel Frame