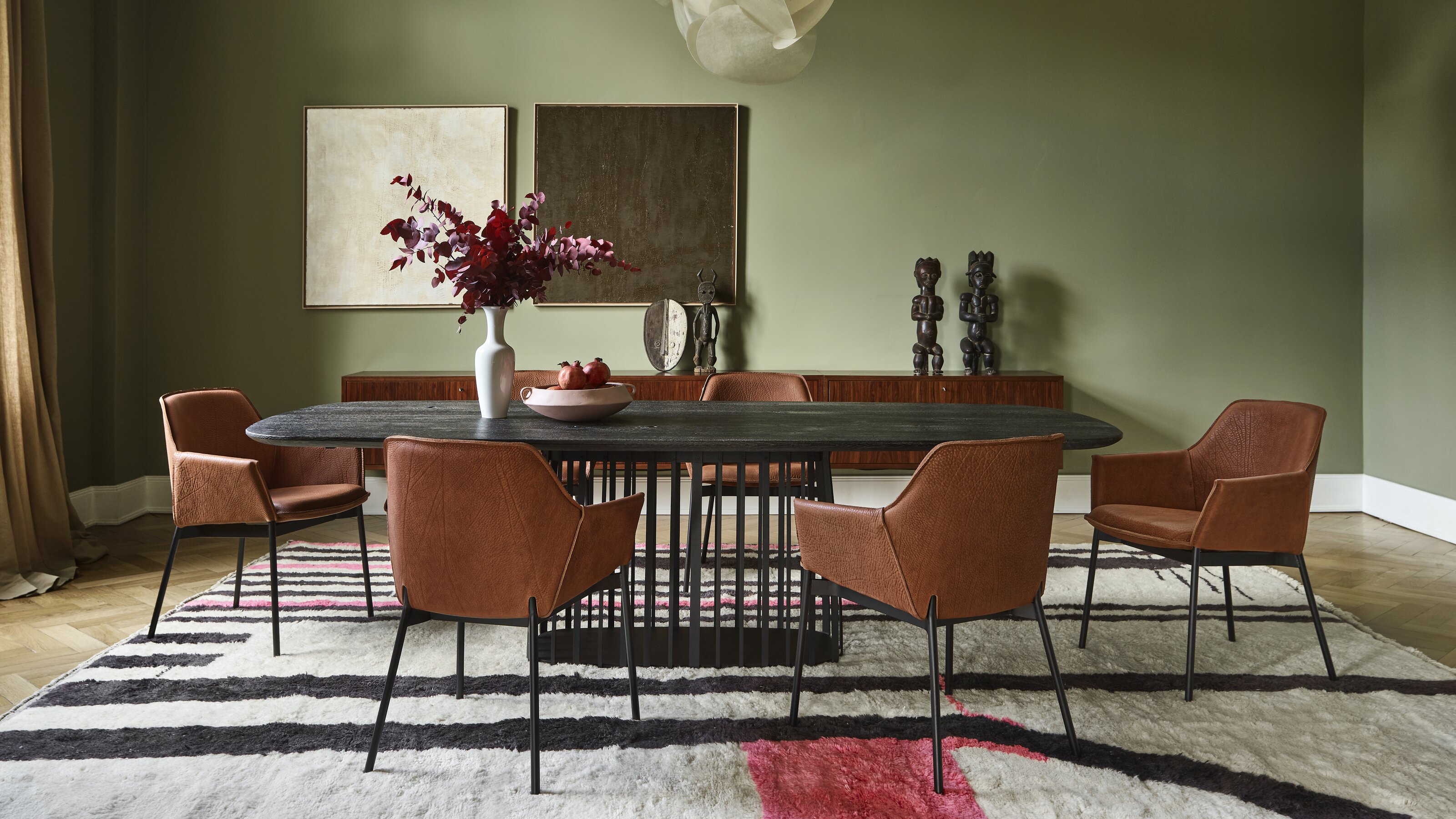 GRACE by Birgit Hoffmann & Christoph Kahleyss
GRACE by Birgit Hoffmann & Christoph Kahleyss
The main aspect of our new Grace model is the leather. For the designers Birgit Hoffmann and Christoph Kahleyss, it was clear early on that a particularly thick leather, contrasting with a filigree frame, would make the design so attractive. However, this posed great challenges for the design duo, because leather is a natural material with very different properties.
We talked to the designers about their new model. Find the whole conversation in the form of a video below.
Freifrau: As designers, you co-determined the style of Freifrau's design right from the start. What is your very own take on good design?
Hoffmann & Kahleyss: That is a fine line on which one moves. On the one hand, good functionality and, especially with seating furniture, a high level of comfort are important. On the other hand, products must inspire and appeal to people's senses.
How does your new Grace design fit into the existing Freifrau collection?
The chairs at Freifrau are characterized by their particular softness and comfort. Grace has a new, clearer appearance for the collection, but does not lose any of its seating comfort. A sensible and beautiful extension for us.
Your model was the first Freifrau chair to be given an English name. What does the name Grace say about your model?
When people hear the name Grace, two women first come to mind: Grace Kelly and Grace Jones. They were incredibly strong, yet sensual women. Our design is just that; strong, self-confident and at the same time graceful and gentle.
The simple and challenging structure of the model is interesting. You worked on the development for a total of almost two years. What was so special?
The idea was to make the design look like a cover placed over a frame. In the first development phase, we laid down a steep learning curve and had to realize that with this idea we cannot achieve the seating comfort that is so characteristic of Freifrau. We then tried to find out everything about leather until we knew which adjustment screws to turn. That took a lot of time, which is now paying off.
The Making of Grace
Click on the picture to start the video. For a full view, select the broken square in the lower right corner.
__________________