A visit at BLAU
Decades ago this was the private flat of Axel Springer, today Cornelius Tittel runs the art magazine BLAU from the Berlin apartment. We met him for a talk and brought Ona and Celine with us.
Click here for Homestory
We are here!
Do you have a question? Need some inspiration? We are looking forward your message.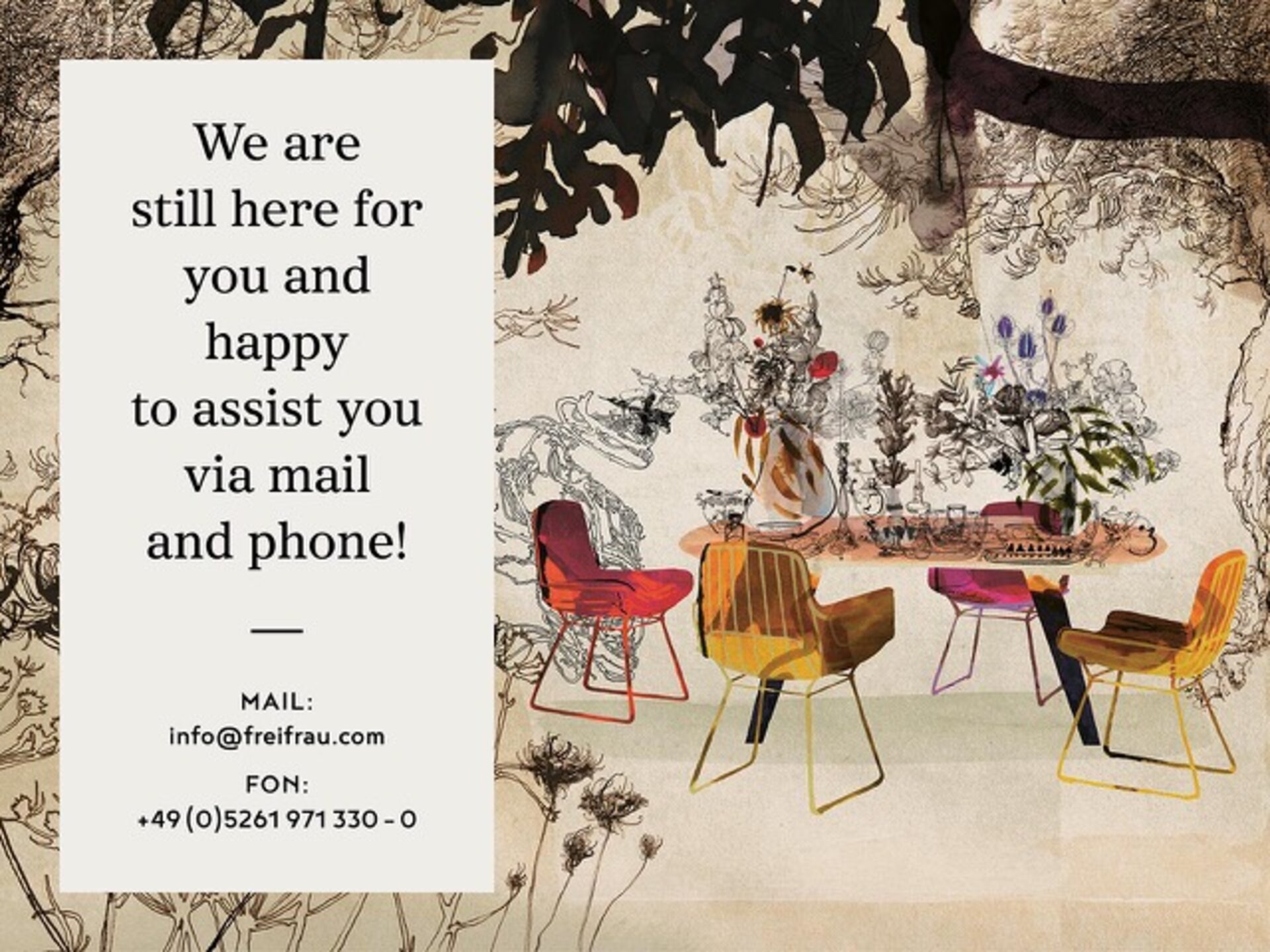 Indoor & Outdoor: Leyasol
Leyasol gets you outdoors for moments of relaxation, whether you're swinging below a tree or enjoying conversation around the table.
An elegant, weather-resistant wire frame pays tribute to the feminine lines, maintaining the shape of the shell and yet creating a unique look all its own. Large down cushions provide the typically soft and casual feel of the seat.
Its winning feature: Leyasol is designed for use both inside and outside.
Traditional handicraft

Each of our pieces of furniture goes through several hands and takes more than hundred steps to build a piece that can last over decades.
Exclusive materials
Exquisite fabrics, sustainably produced leather and a wide variety of materials for a large selection of different chair frames.