Amazing Grace!
Discover our newest model Grace by Birgit Hoffmann and Christoph Kahleyss.
Click here to explore!
The "Rote Scheune" - a conversation with architect Thomas Kröger
Germany's rural north-eastern Uckermark has seven buildings by award-winning Berlin architect Thomas Kröger. One of them is the Rote Scheune, once a cow byre and now a stylish holiday home which recently hosted a selection of our latest pieces and classic models.
A visit at Joern Kengelbach´s Hamburg home
Freifrau visits Katharina Herold
The Hamburg gallery owner grew up with art. Her most important message: Live with art! We visited Katharina Herold in her apartment in the Rotherbaum district to ask her what art means to her in life.
Relaunch: Stella by Patrick Frey
Reduction to the essentials. The Stella model by designer Patrick Frey is a solid wood chair that impresses with its clear lines and reduction. Without sacrificing comfort.
Visiting...
Cornelius Tittel runs the art magazine BLAU in the former private rooms of Axel Springer. Together with the set designer Irina Kromayer, Tittel dusted off the older spirits of the rooms, added new things and preserved the old.
Traditional crafts

Each of our pieces of furniture goes through several hands and takes more than hundred steps to build something that can last over decades.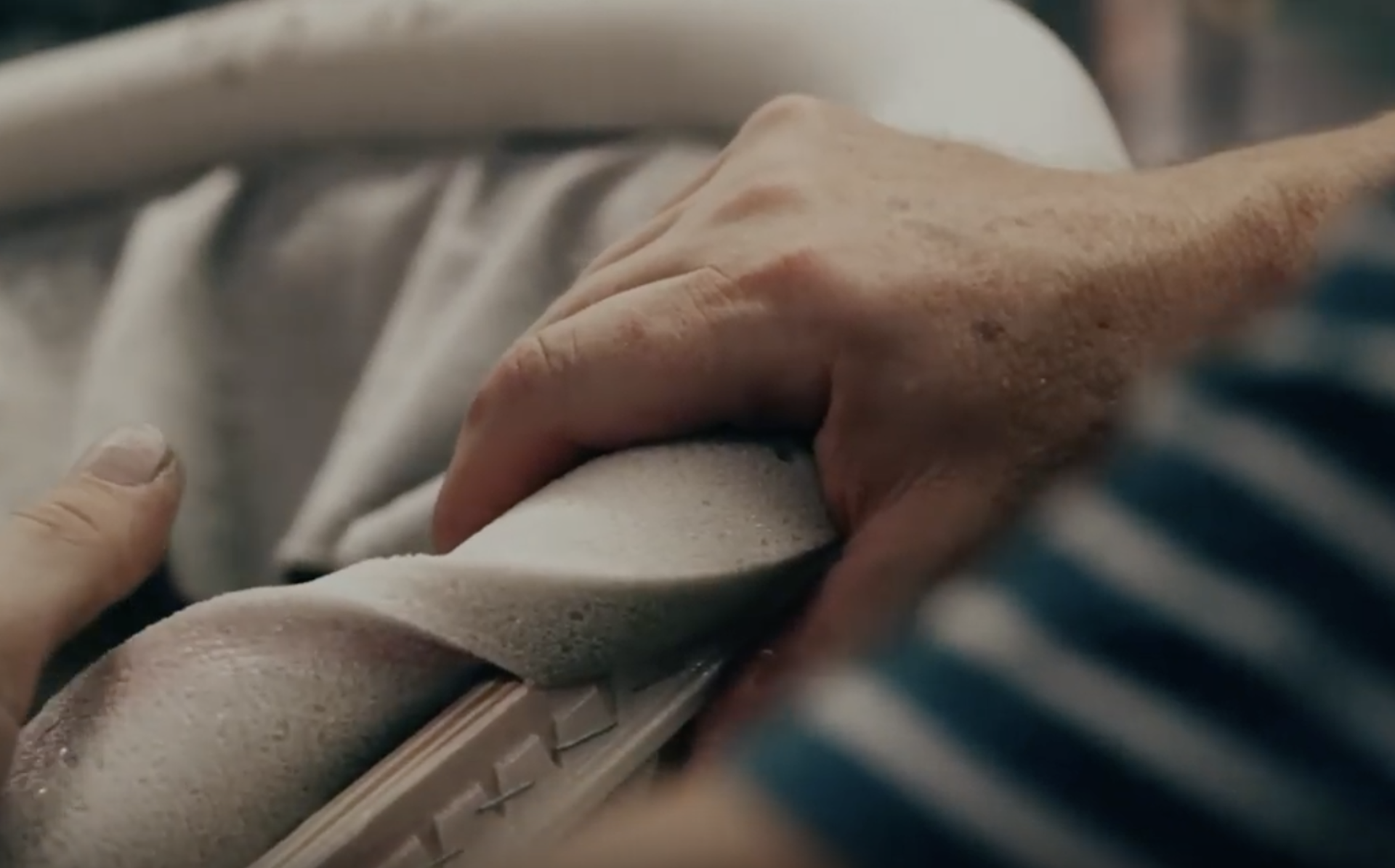 Exclusive materials
Exquisite fabrics, sustainably produced leather and a wide variety of materials for a large selection of different chair frames.