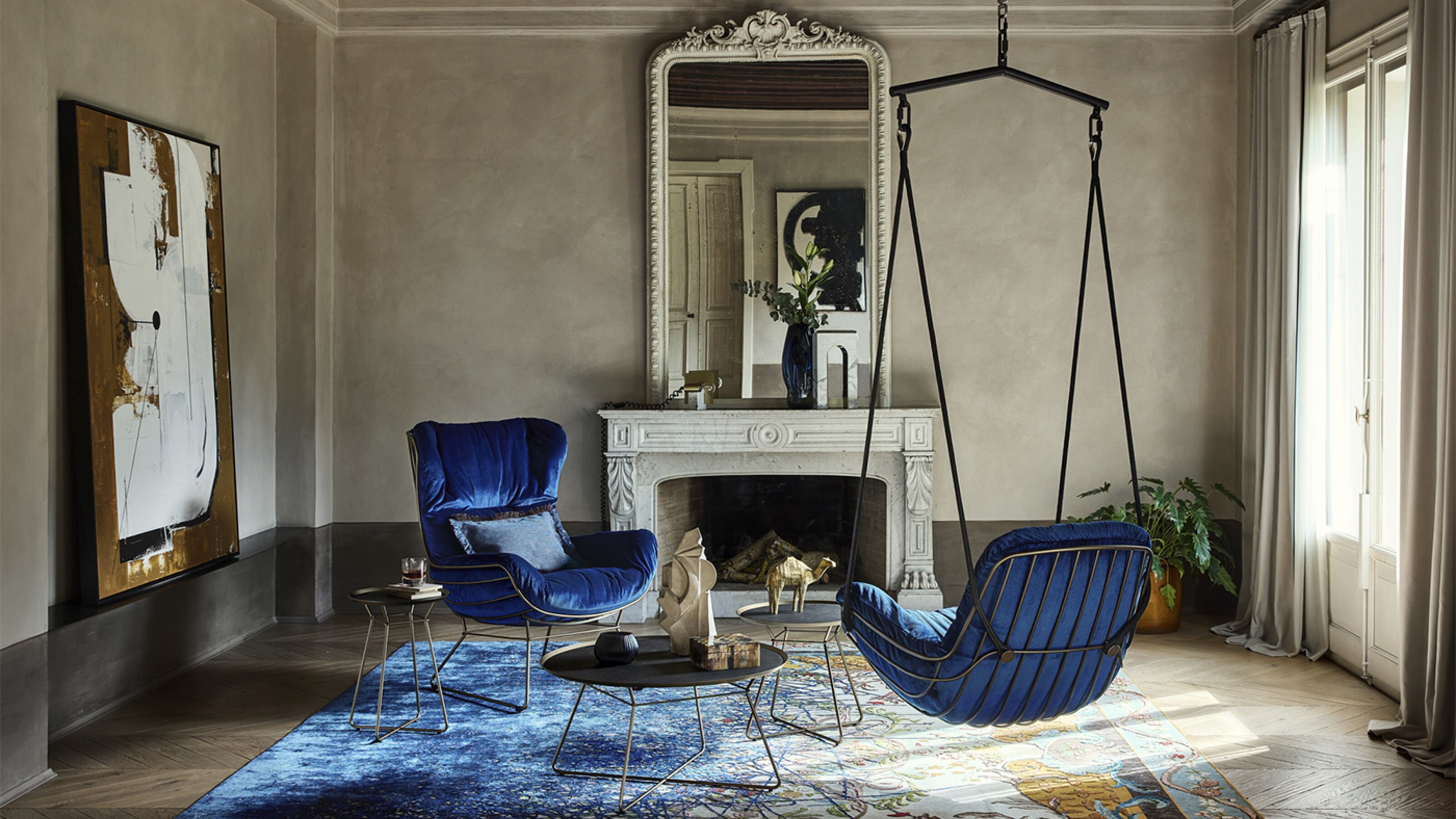 Inspiration
Latest news, interviews and a lot of inspiration for your own project.
Freifrau visits Eva Jablonsky
For the Freifrau shoot in Italy, Freifrau Art Director Birgit Hoffmann borrowed some of the Berlin artist's paintings. We visited her in her studio and talked to her about more than just her work.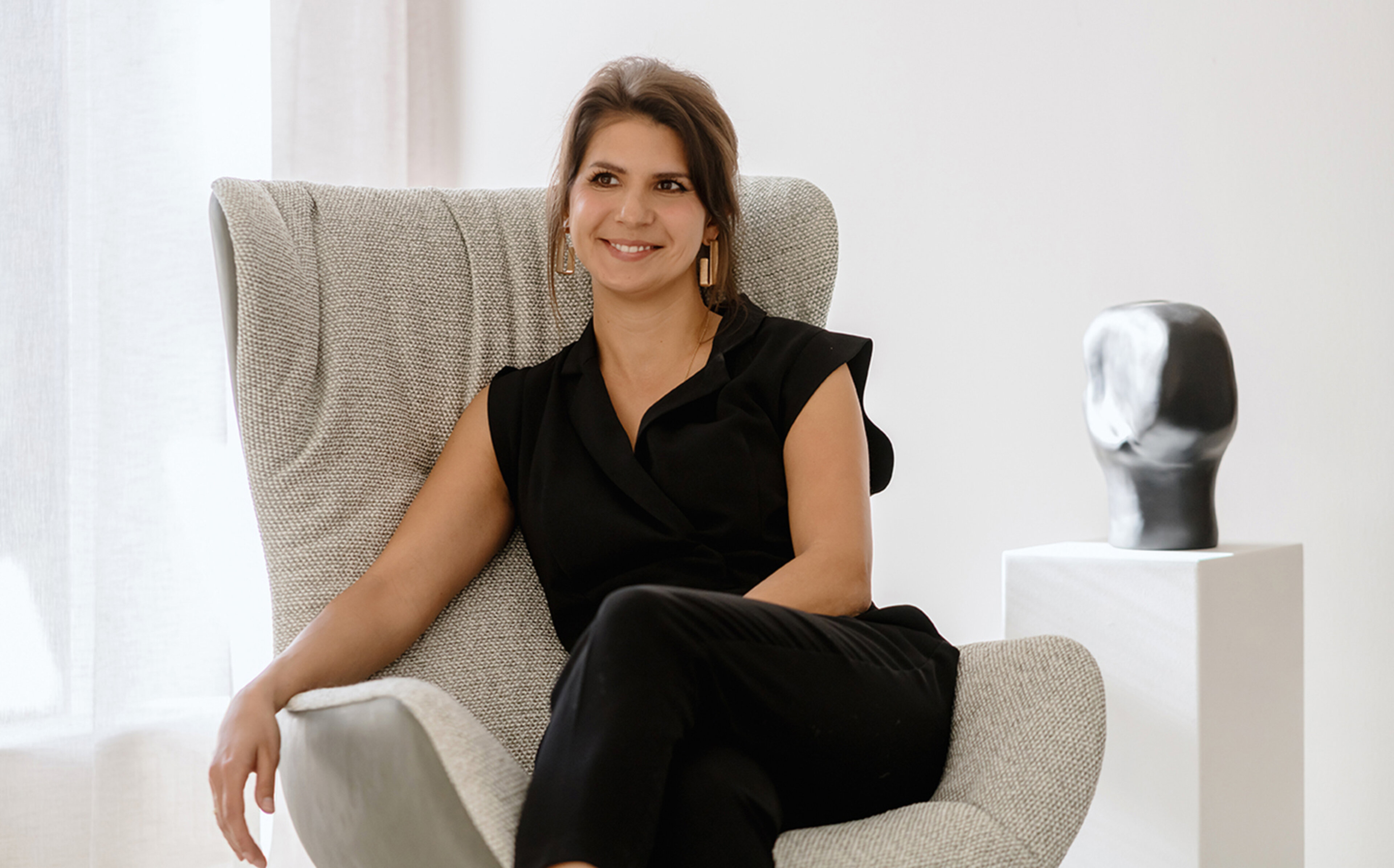 REVIEW SALONE MILANO
Thank you for the great feedback and the overwhelming echo during the Milan Furniture Fair! As a small virtual reminder and for all those who unfortunately could not be in Milan, we have compiled the most beautiful pictures here.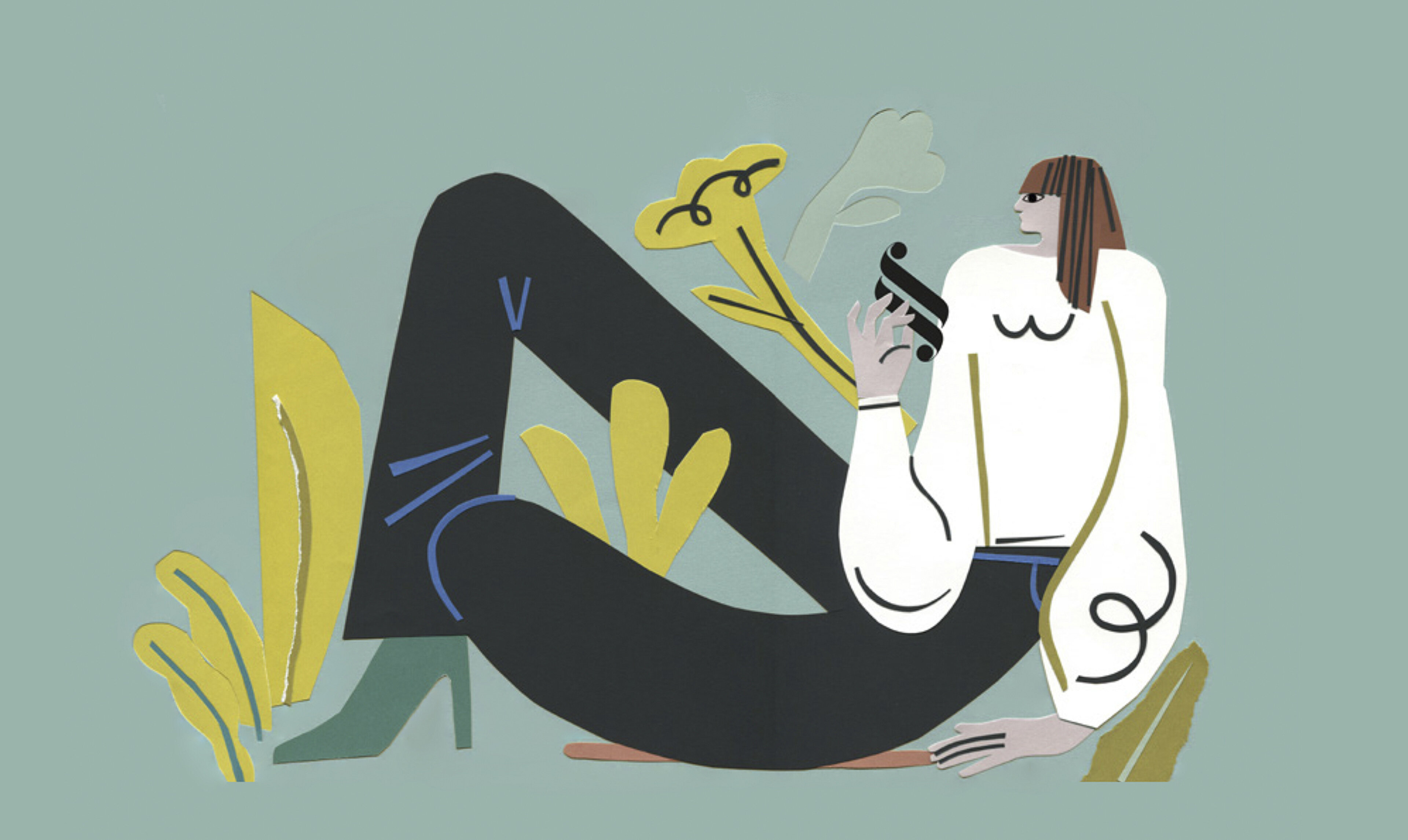 Freifrau visits Gemma & Niccoló
Not all that far away from the southern shore of Lago Maggiore and under an hour away from Milan lies, hidden among oak and chestnut trees, La Foleia. It's an estate formed of two villas facing each other across the still waters of an almost magical mere. Built in the 1980s, for a long time, the houses were owned by an Italian botanist and a philosopher before, in 2019, Milan residents Gemma Richards and Niccoló Rignano took them on – and had them completely renovated. Freifrau met with the creators to talk at length about the spirit of places, their love of vintage furniture, and guests from all around the world.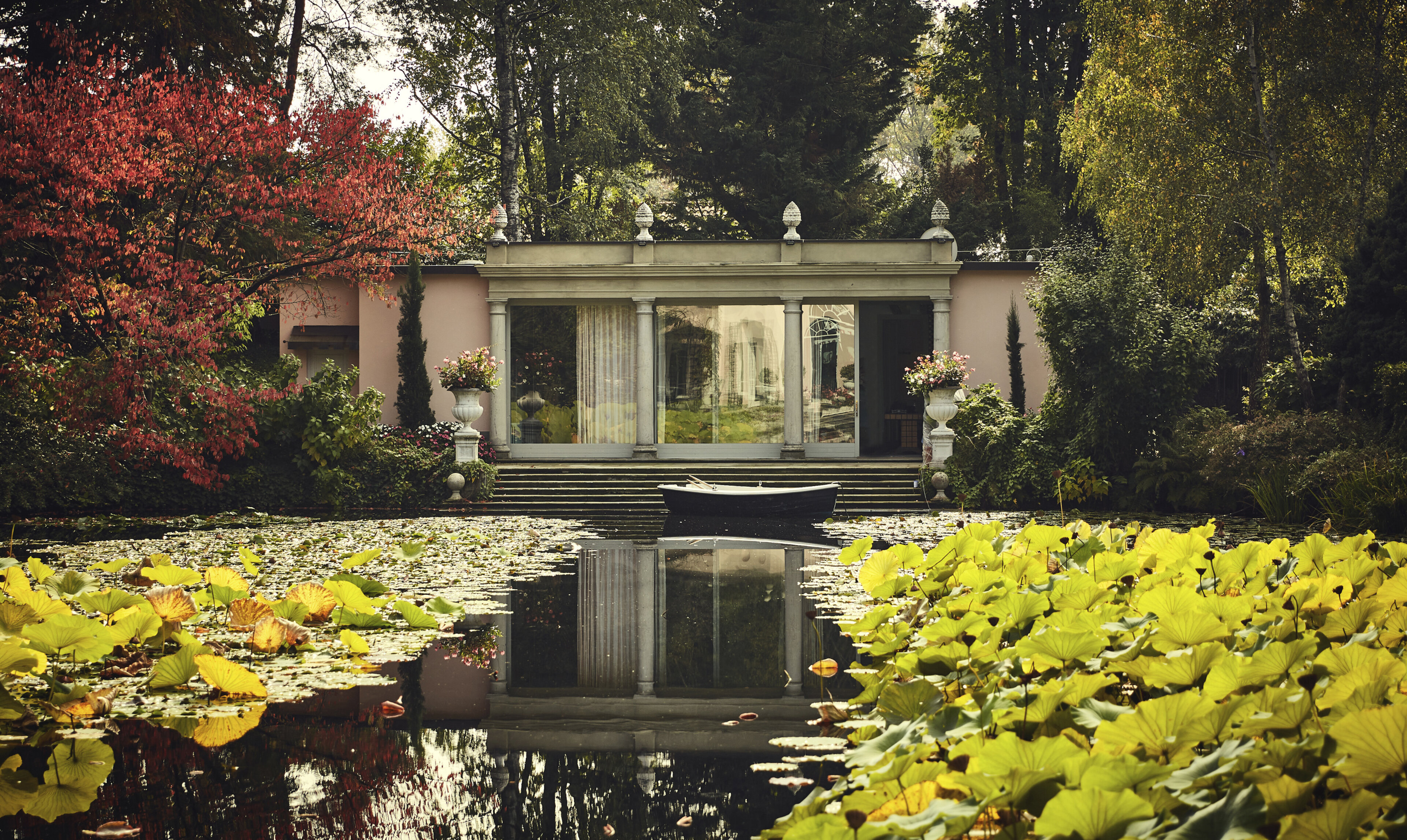 Freifrau visits Johanna und Friedrich Gräfling
Friedrich and Johanna Gräfling are the couple behind Salon Kennedy in the pulsating metropolis Frankfurt and also run an arts association in the small Lower Franconian village of Wiesen, bringing together two places dedicated to exchanges about and around art. We met with Johanna and Friedrich both at their Frankfurt space and in their house in Wiesen to talk about how they live – and to bring them some of our furniture, too.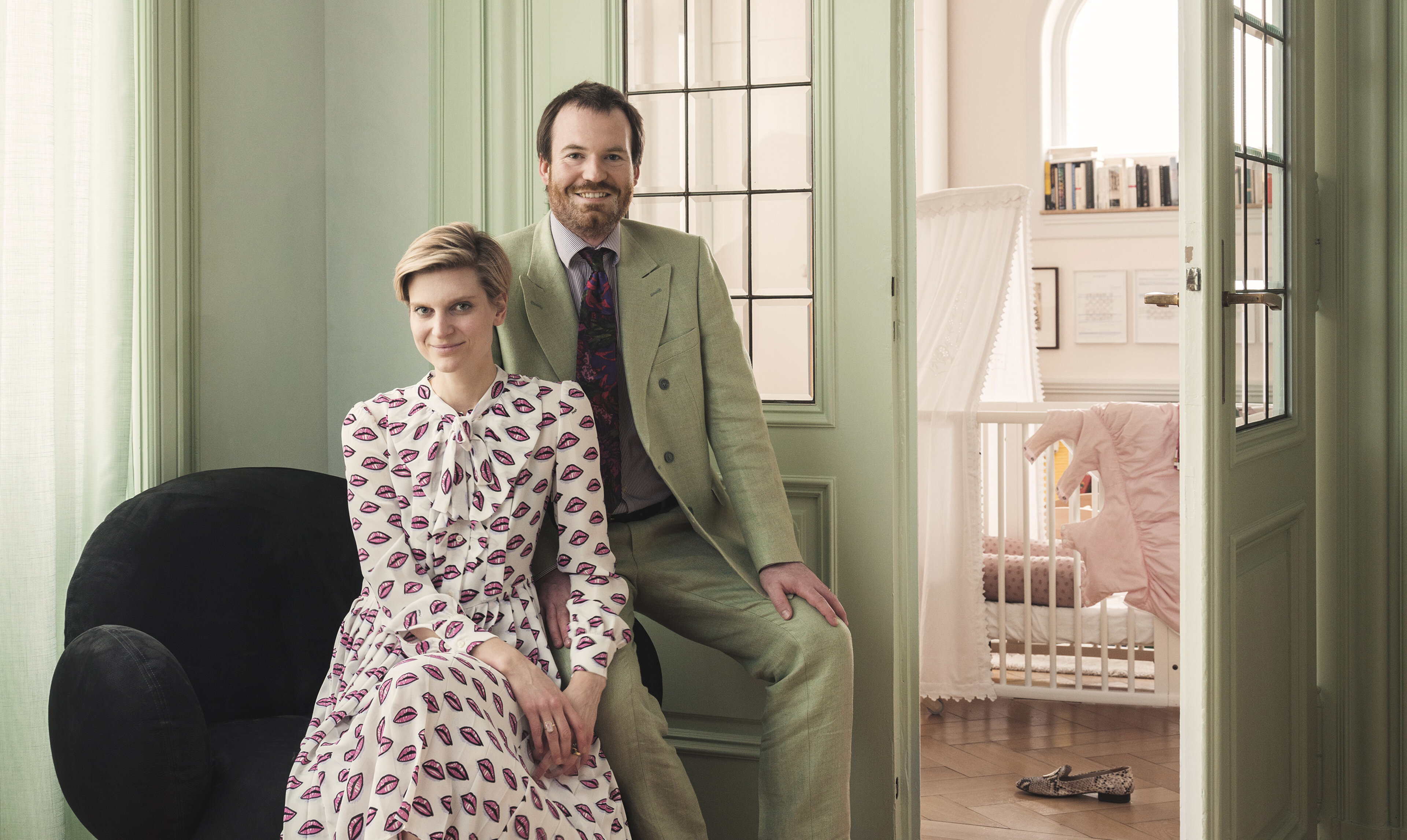 SoLebIch-Apartment 2022
With the pop-up apartment, SoLebIch.de shows that living can be more than that: an experience that reaches all the senses, that visitors can feel, hear and taste. Colors, shapes and surfaces invite visitors to rethink everyday living.
This year, the chapel of the QVEST Hotel in Cologne was transformed into an apartment combining contemporary design with classics from renowned furniture brands. In the dining area, our Nana in a particularly spring-like combination fits perfectly into the color concept of the SoLebIch apartment.
Pictures: Benni Janzen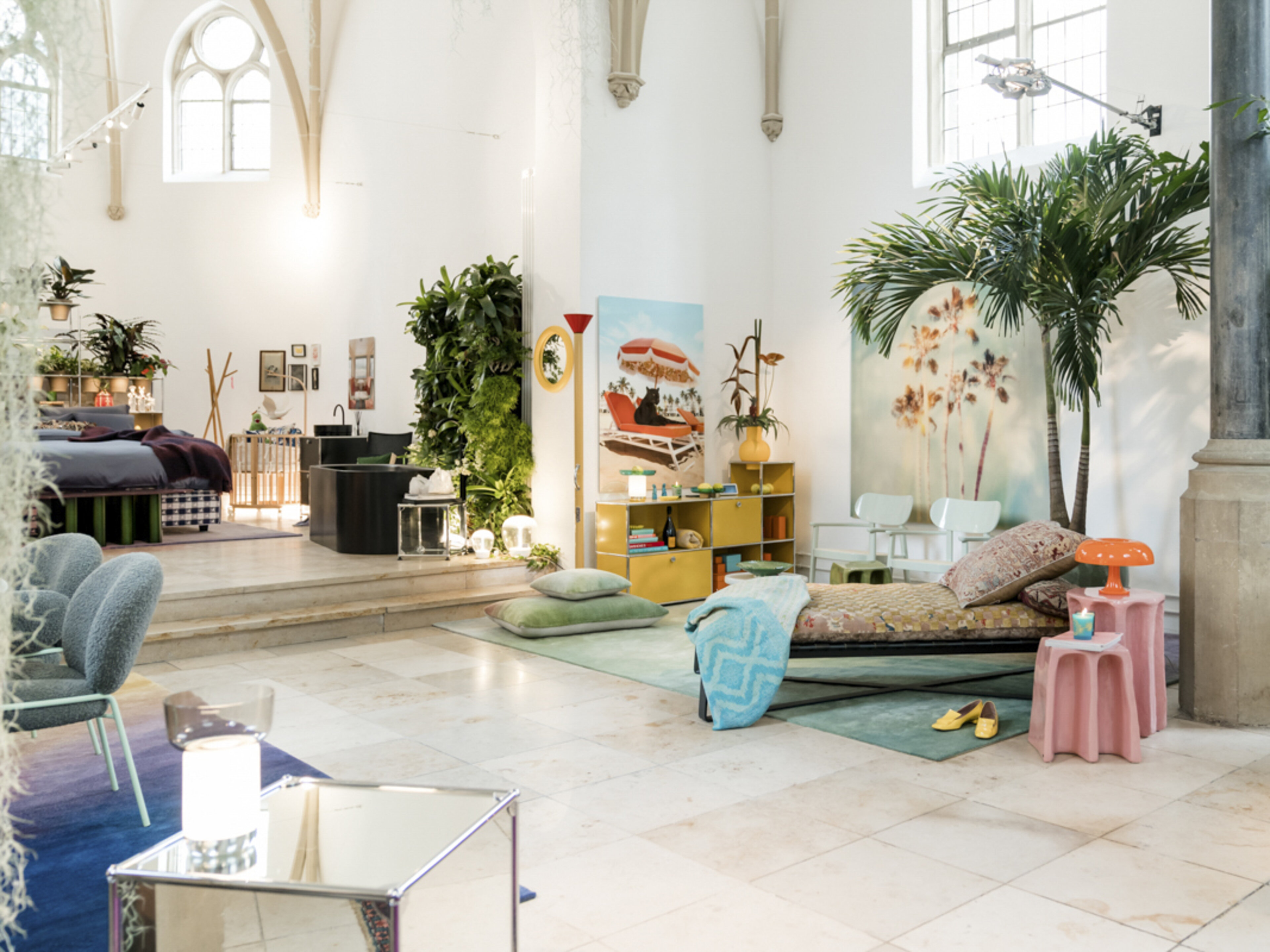 In cooperation: Freifrau x Max Freund
Viennese artist Max Freund has transformed the Amelie model into a usable art object.
We talked to the artist about the process of transferring his art to chairs and his very own sense of being at home.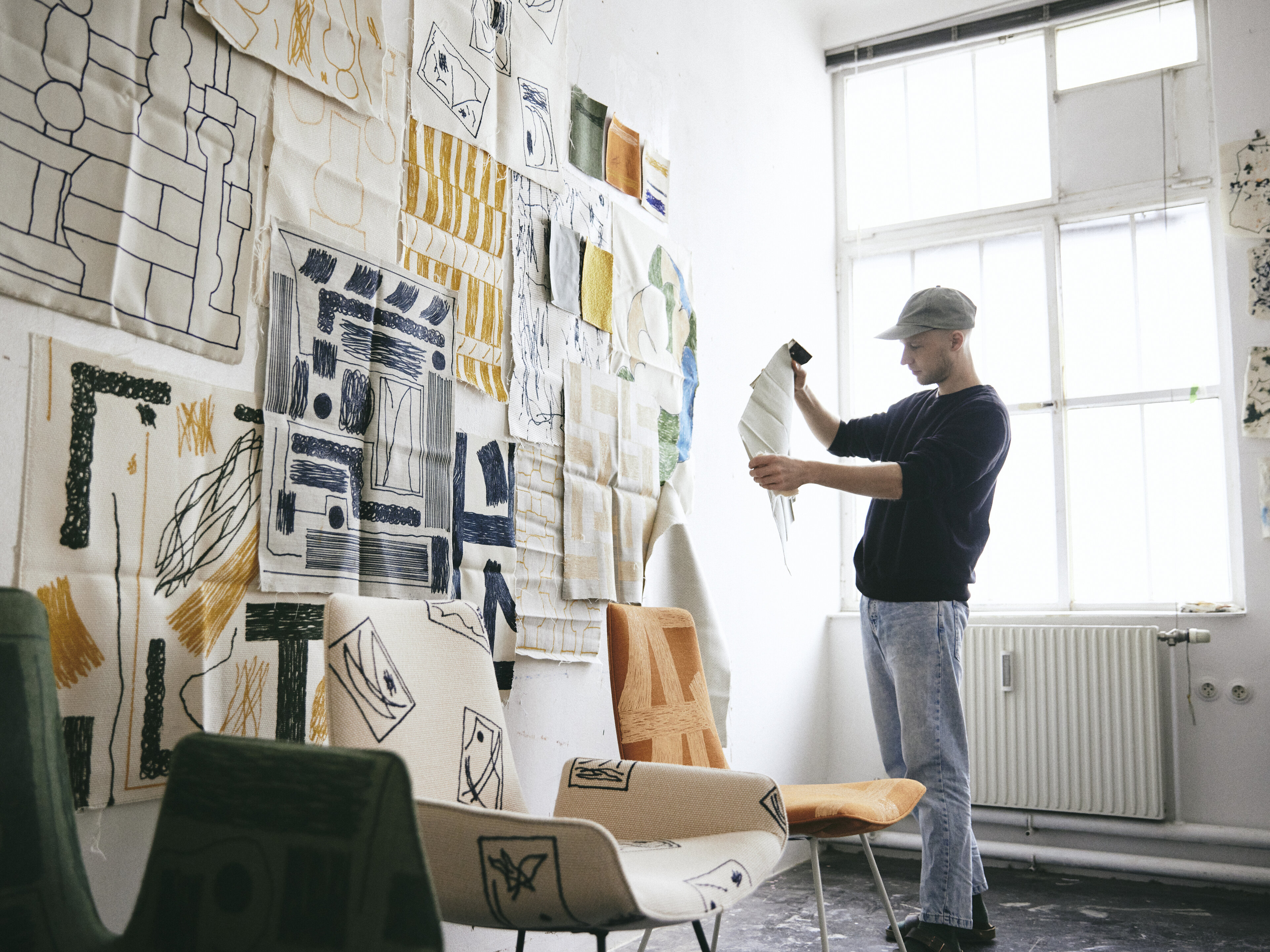 Garden Eden
A homage to the place of longing - which for us means home - from the eyes of two artists.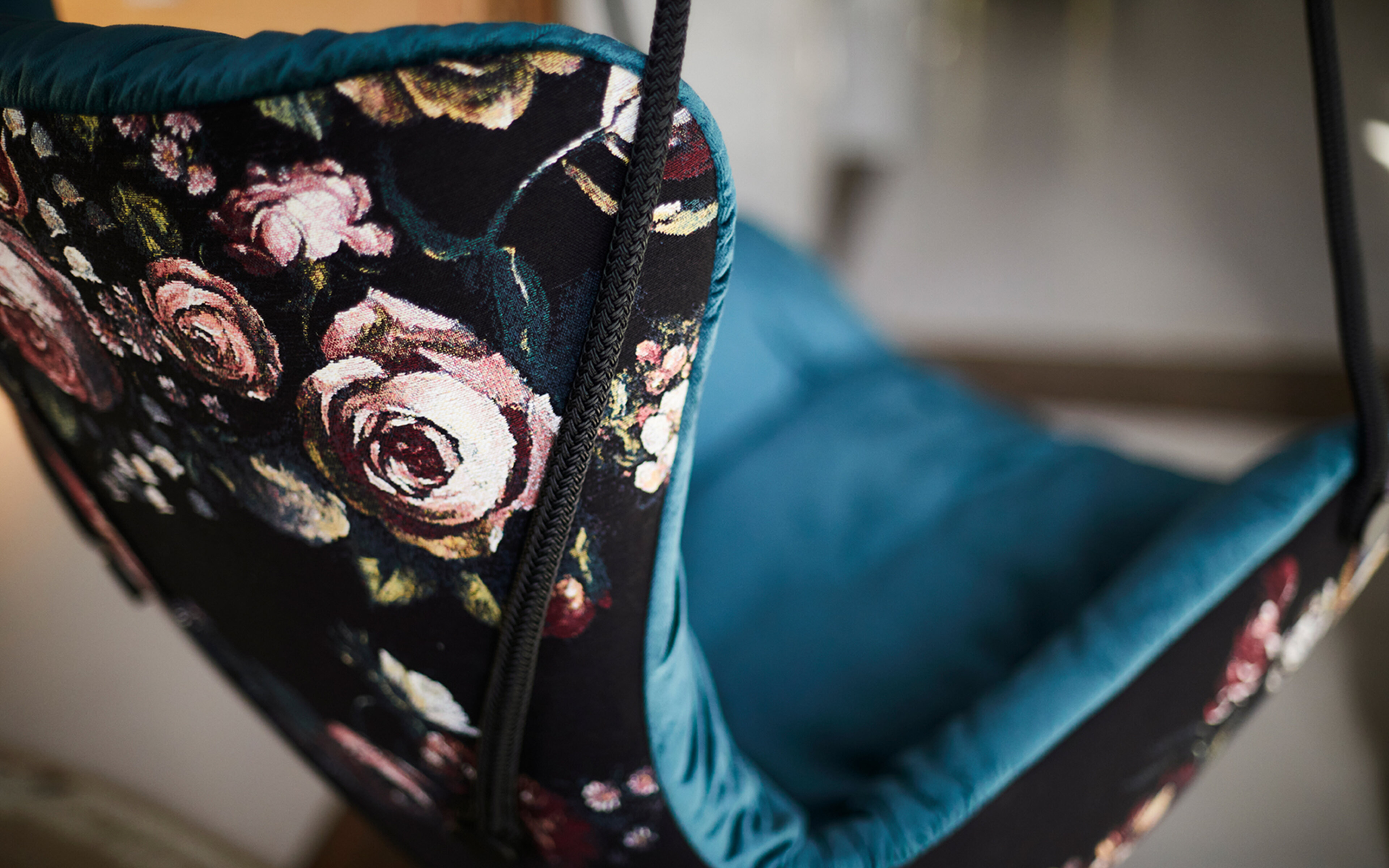 Floating on clouds - Nana by Hanne Willmann
Fine, soft clouds slowly merge into a chair that slowly moves towards the earth. For Hanne Willmann this is a picture that perfectly describes her idea for Nana. For Freifrau she had a very special design approach. In the interview, she tells us which one.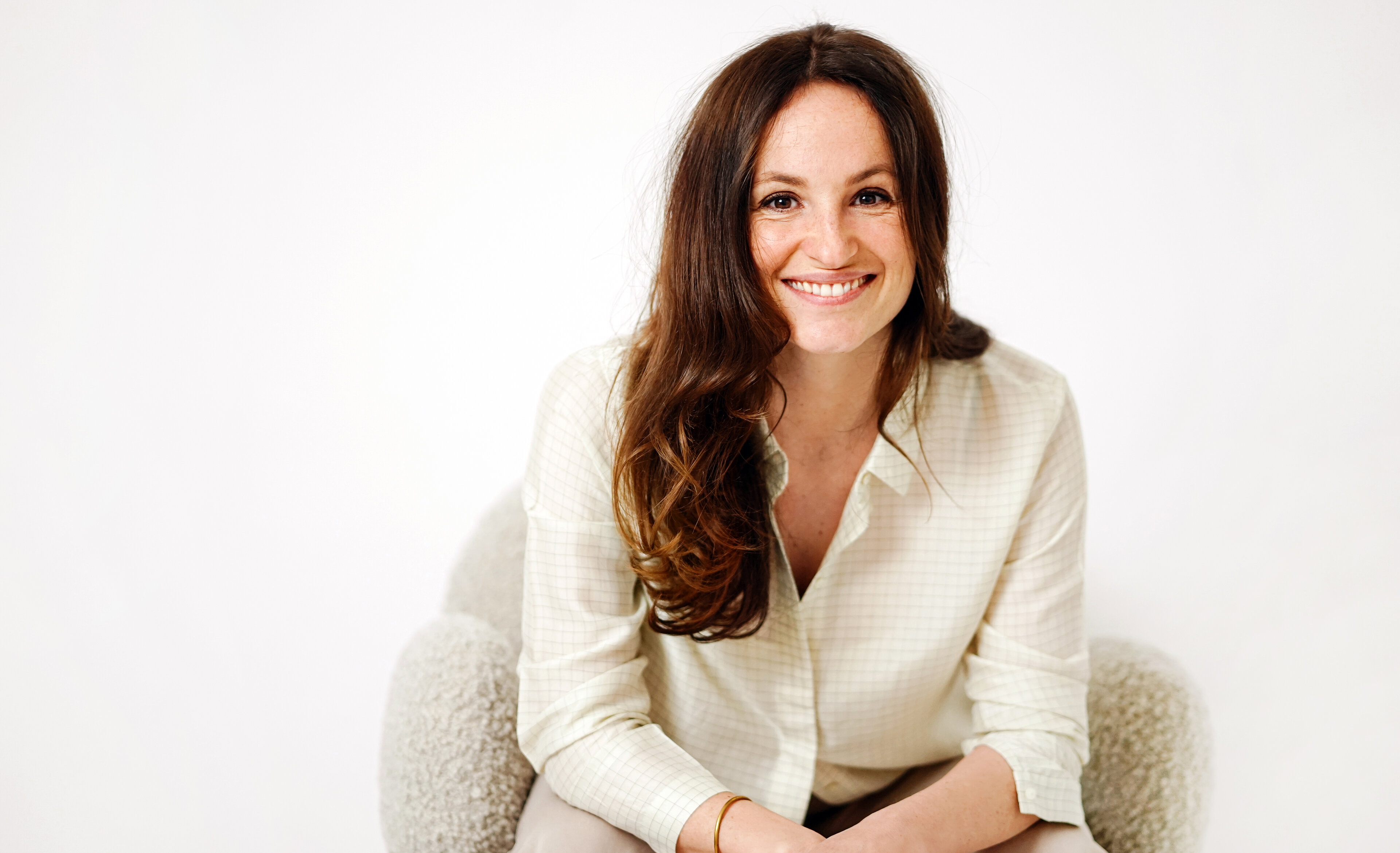 Blossoming by illustrator Peter Pichler
His illustrations adorn the covers of Ildikó von Kürthy's novels or give magazine pages that certain something. Peter Pichler has already illustrated some furniture of our collection. We talked to him about his work.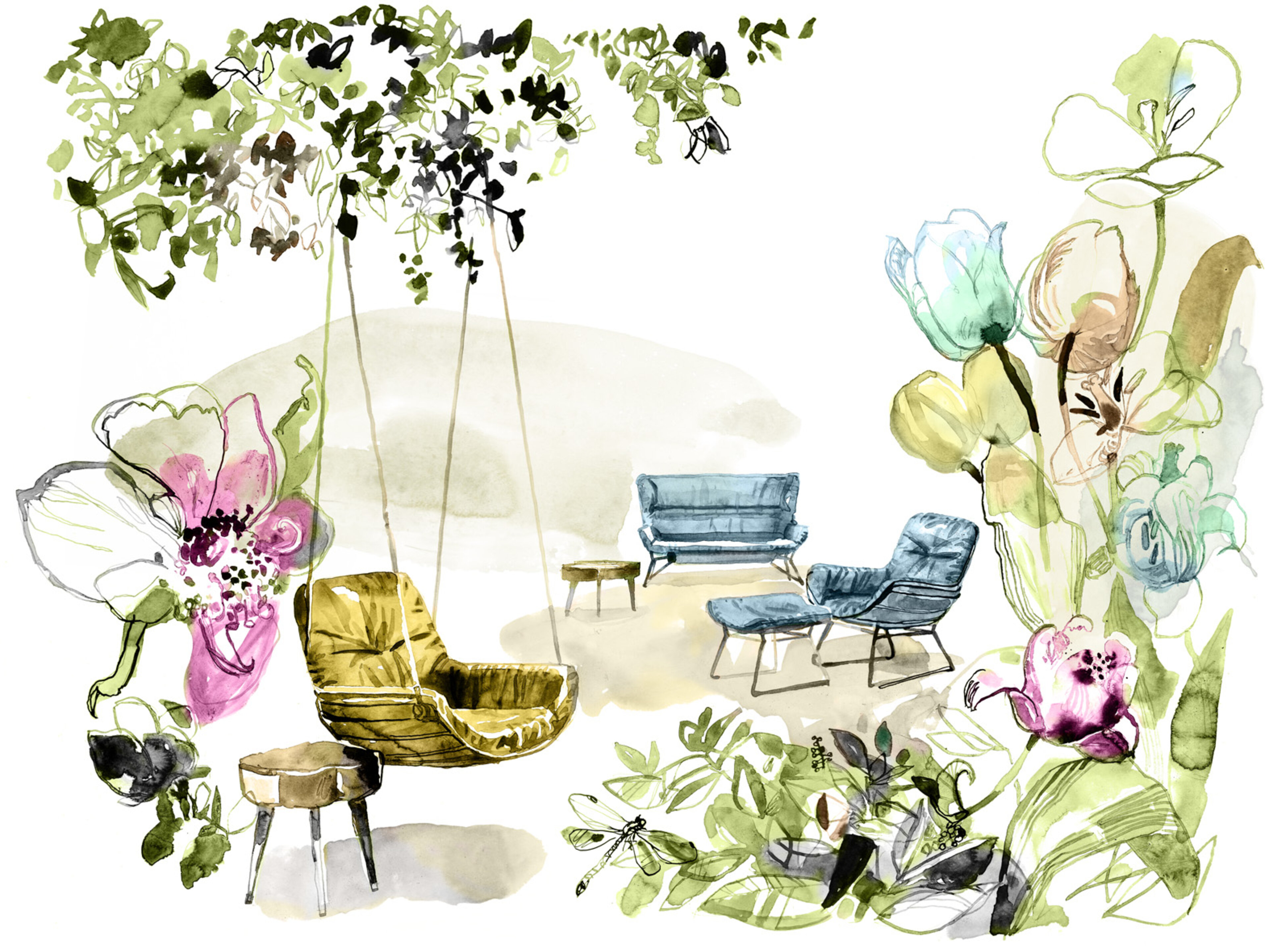 Freifrau visits Waterworks Falkenstein
The old Altona waterworks is located on the banks of the Elbe in Hamburg. Almost 6 years ago it was advertised for sale - hotel- and restaurant concepts were immediately excluded. Andreas Hanitsch prevailed with his concept and was awarded the contract. We talked to him about the project and brought some furniture with us.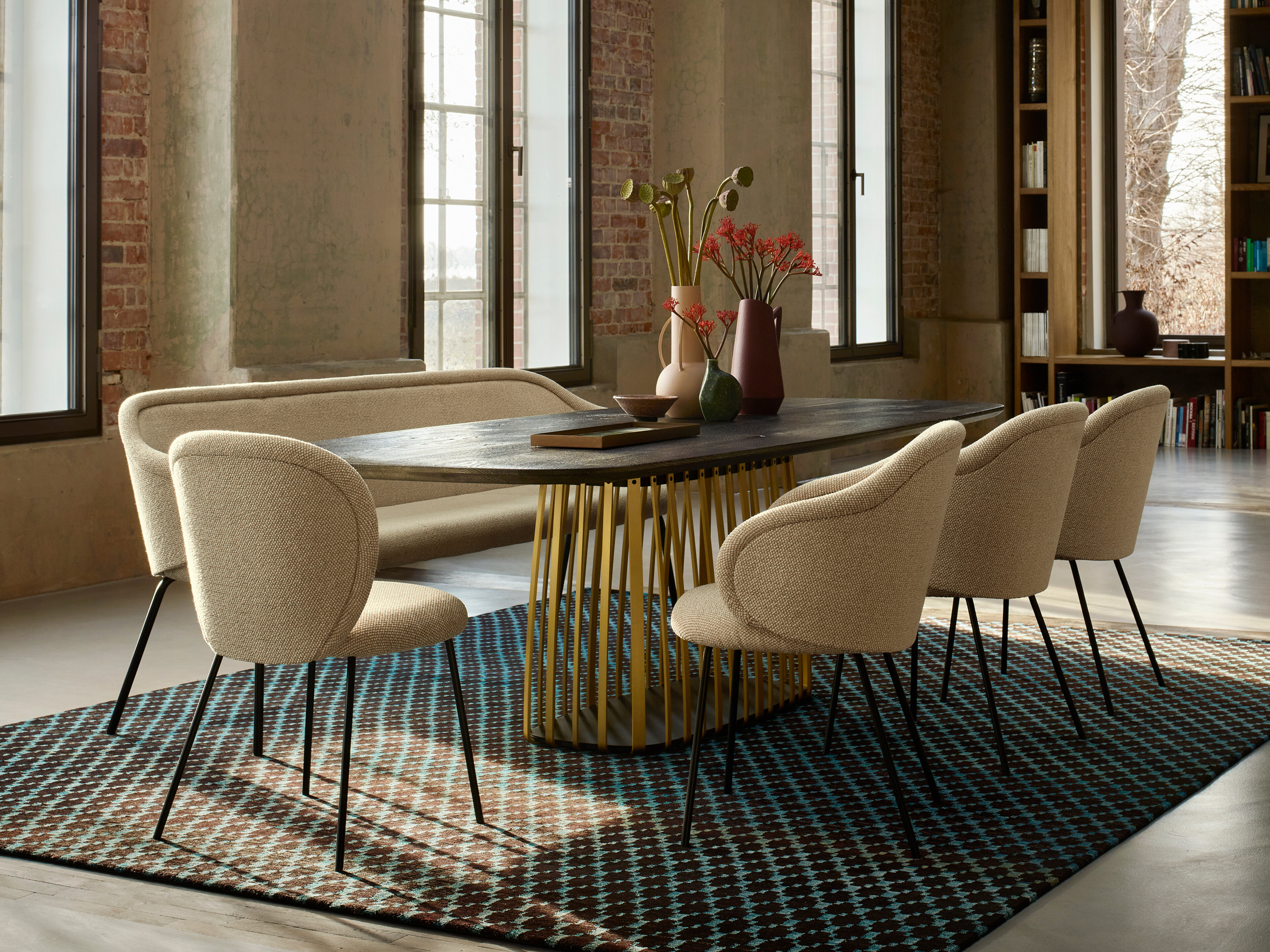 Producing a chair: Grace
The name Grace should be reminiscent of strong and self-confident women like Grace Kelly or Grace Jones. For the designers Birgit Hoffmann and Christoph Kahleyss it was clear early on that a particularly thick leather, contrasting with a fine frame, would make the model so attractive. In the video, the designers talk about the design process and guide through the production.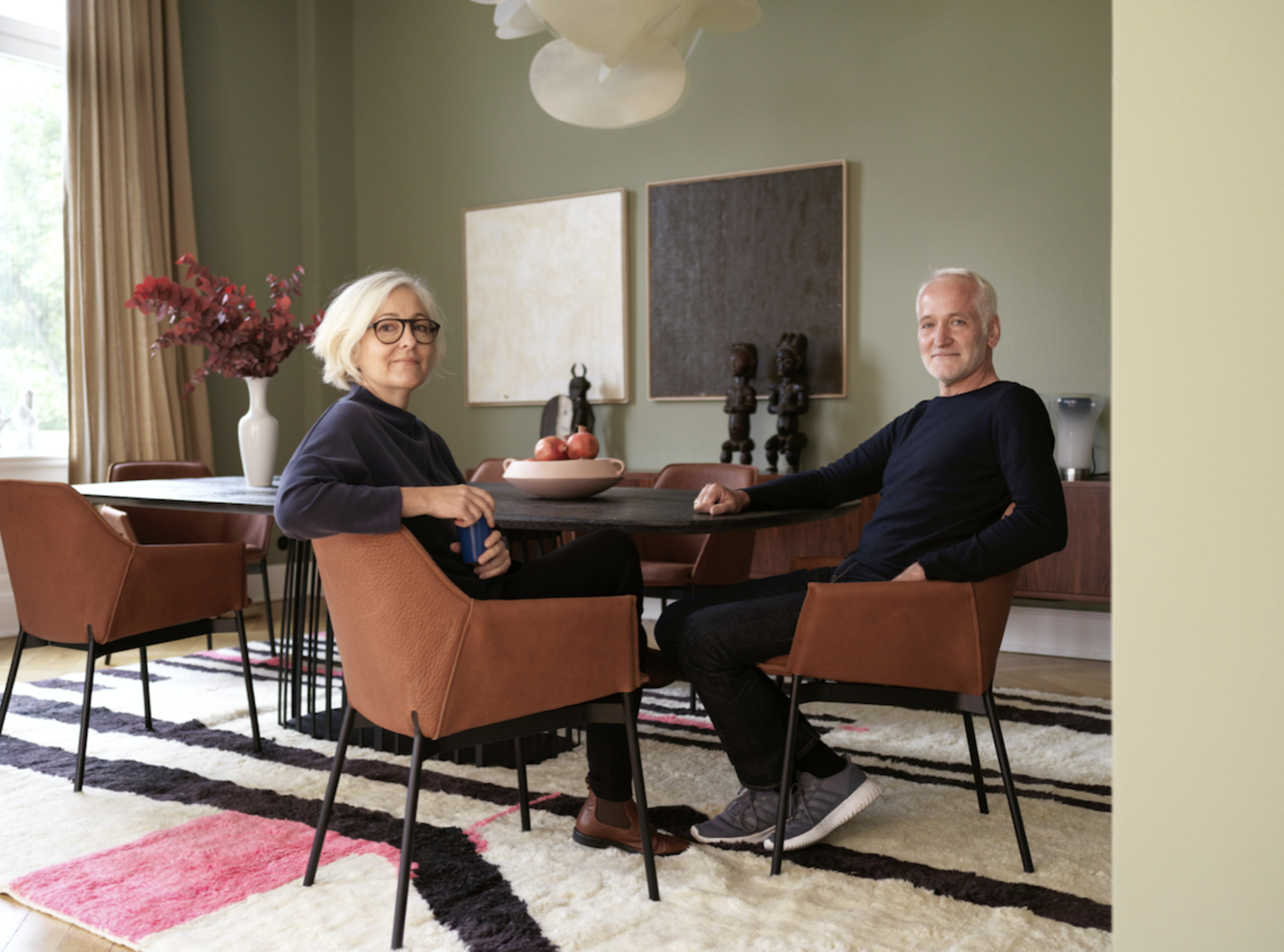 Freifrau visits Joern Kengelbach
If you're looking for someone who defines the word 'all-rounder', you could do a lot worse than Joern Kengelbach. Starting in architecture, his career has taken him into the world of media. We visited him in his Hamburg home.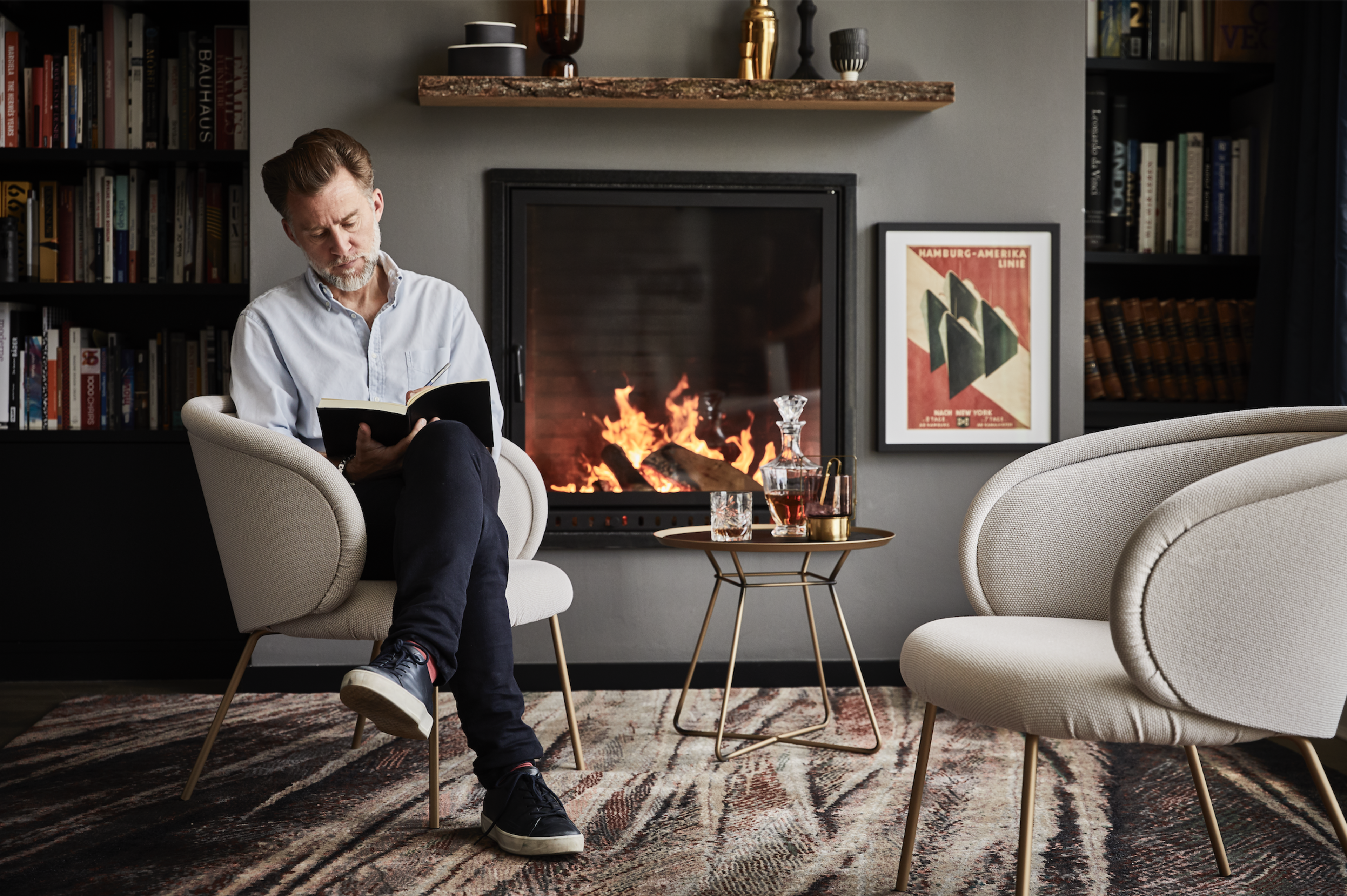 The "Rote Scheune" - a conversation with architect Thomas Kröger
Germany's rural north-eastern Uckermark has seven buildings by award-winning Berlin architect Thomas Kröger. One of them is the Rote Scheune, once a cow byre and now a stylish holiday home which recently hosted a selection of our latest pieces and classic models.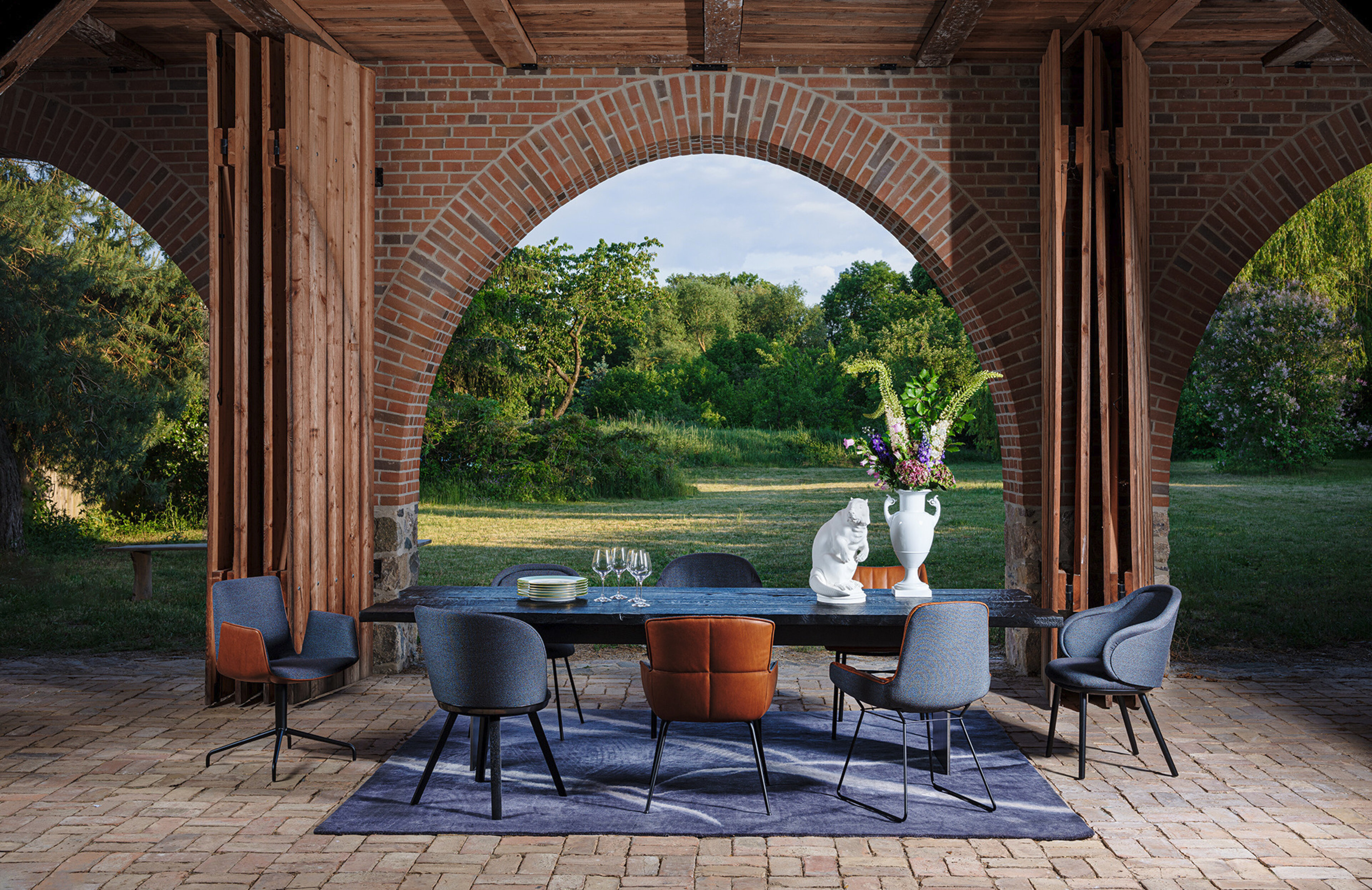 Stella by Patrick Frey
Reduction to the essentials. The Stella model is a solid wood chair that impresses with its clear lines and reduction. Without sacrificing comfort.
At home with Peggy Gou
Peggy Gou is one of the hottest DJs in the electro scene. Describing herself and her style is difficult. However, being at home for her is a feeling of security and relaxation. We met Peggy in her Berlin apartment.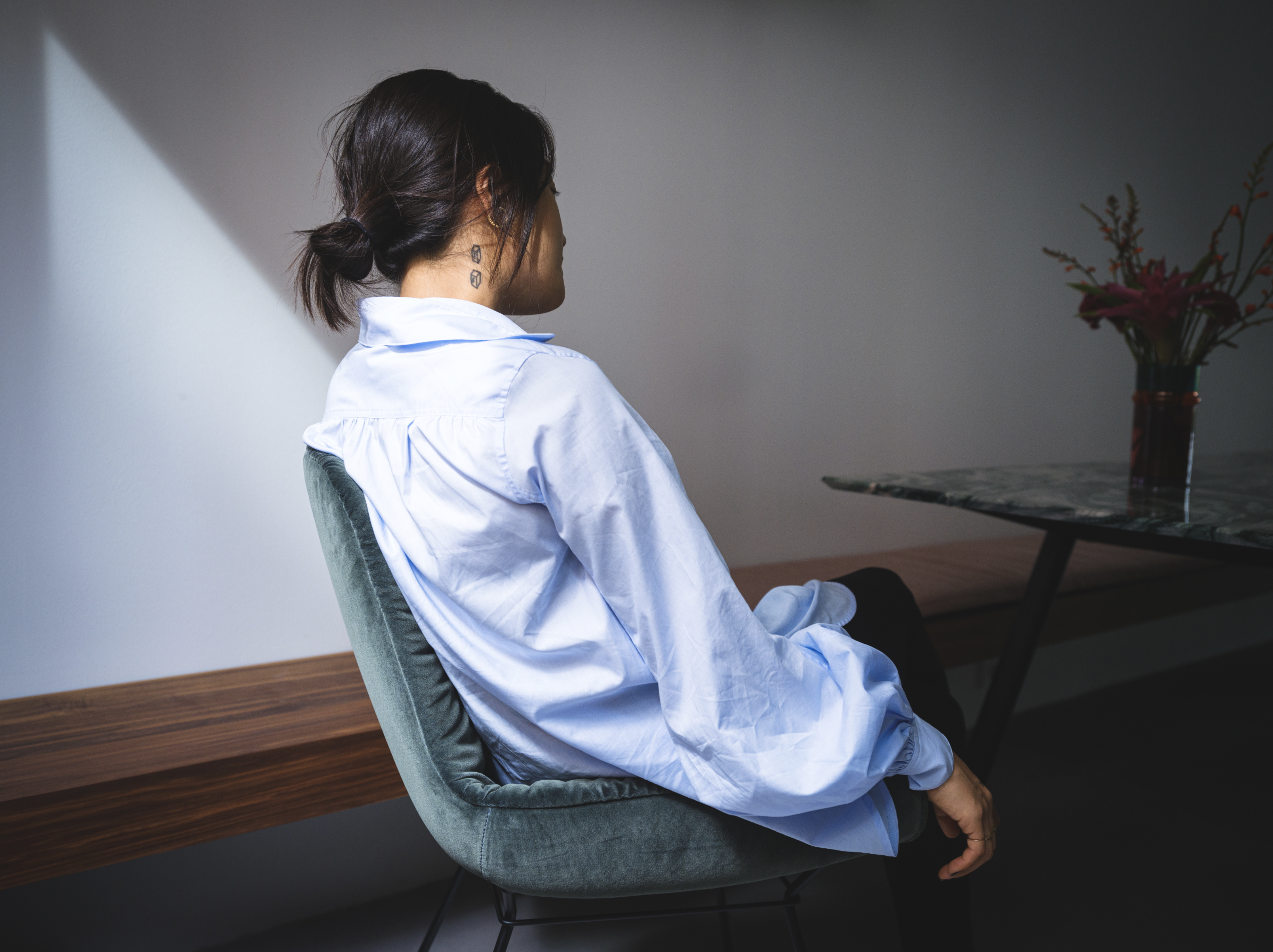 Freifrau visits Katharina Herold
Hardly anything fits together in the gallery owner's Hamburg apartment, and yet it kind of does and you feel at home straight away. A smorgasbord of old and new, so beautifully put together that the eye can hardly rest. We visited Katharina Herold and talked to her about her most important message.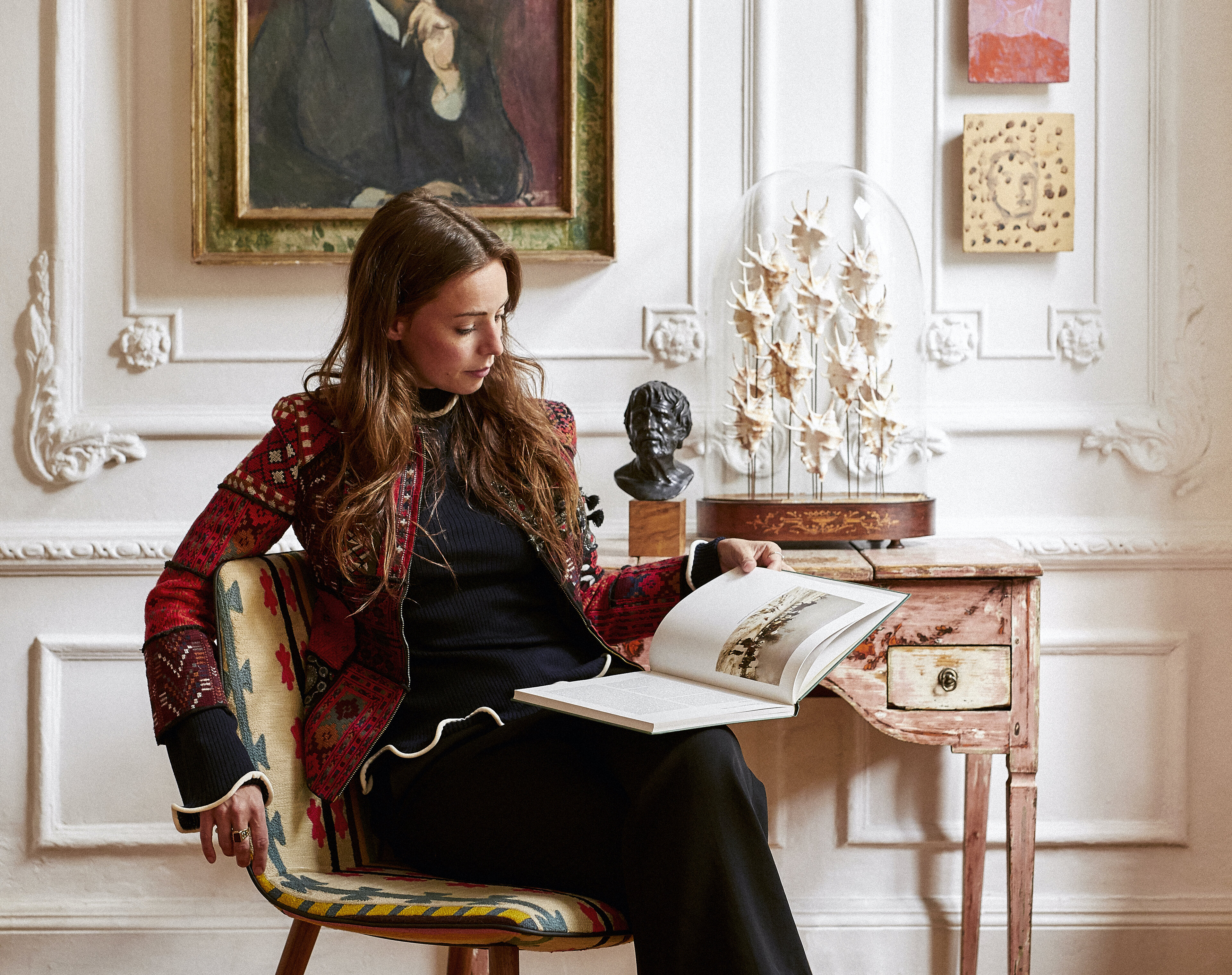 Producing a chair: Ona
Countless steps until the order becomes a finished chair. Starting with the tree trunk, the delivery of the fabric, the work of the seamstresses, upholsterers and up to the quality controls. In the video here using the example of Ona - designed by Sebastian Herkner.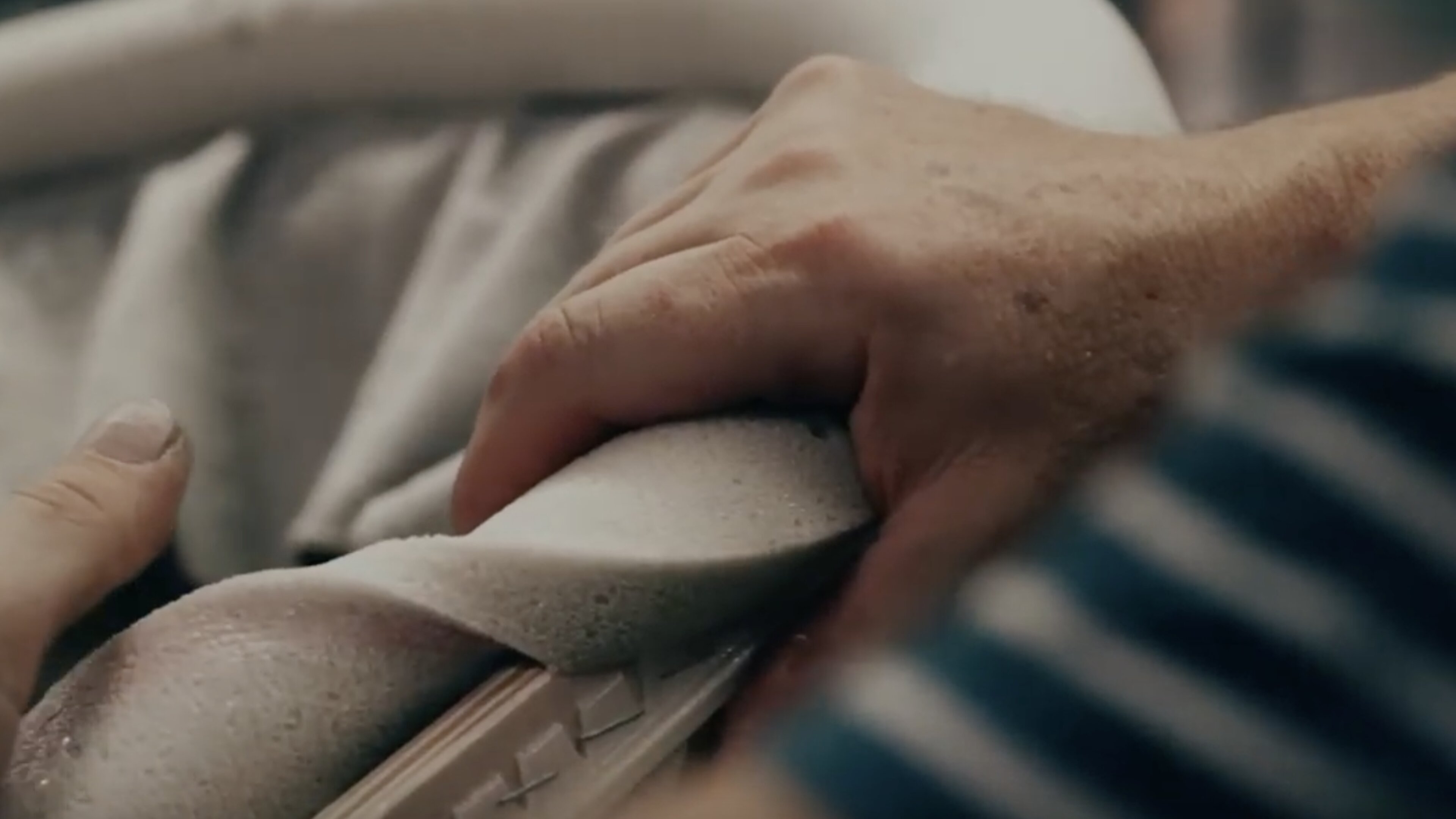 Freifrau visits BLAU
Axel Springer had lived in the apartment on Berlin´s famous boulevard Ku´damm until about 1978. In the meantime the apartment had been misused - noone lived there, it was only a storage for the publishing house´s security servers.
Cornelius Tittel has now breathed life into the apartment again; it´s the editorial office of his magazine BLAU.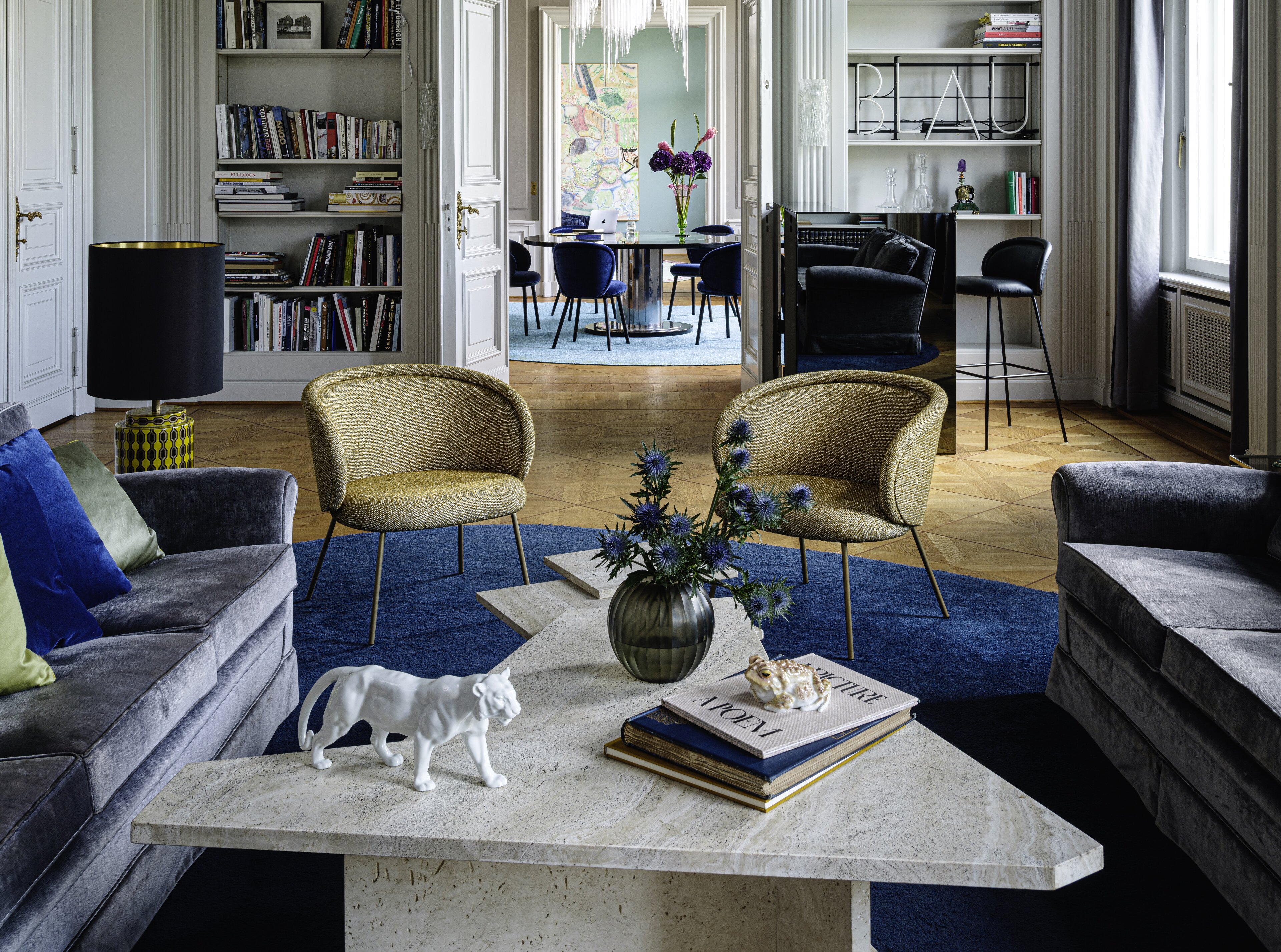 Freifrau visits Ines Van Meenen
In our series of interviews we visit people who have furnished their homes with furniture from Freifrau. In this episode we visited Ines Van Meenen in the Hamburg district Blankenese. She fullfilled herself by furnishing a listed Elbe hillside villa.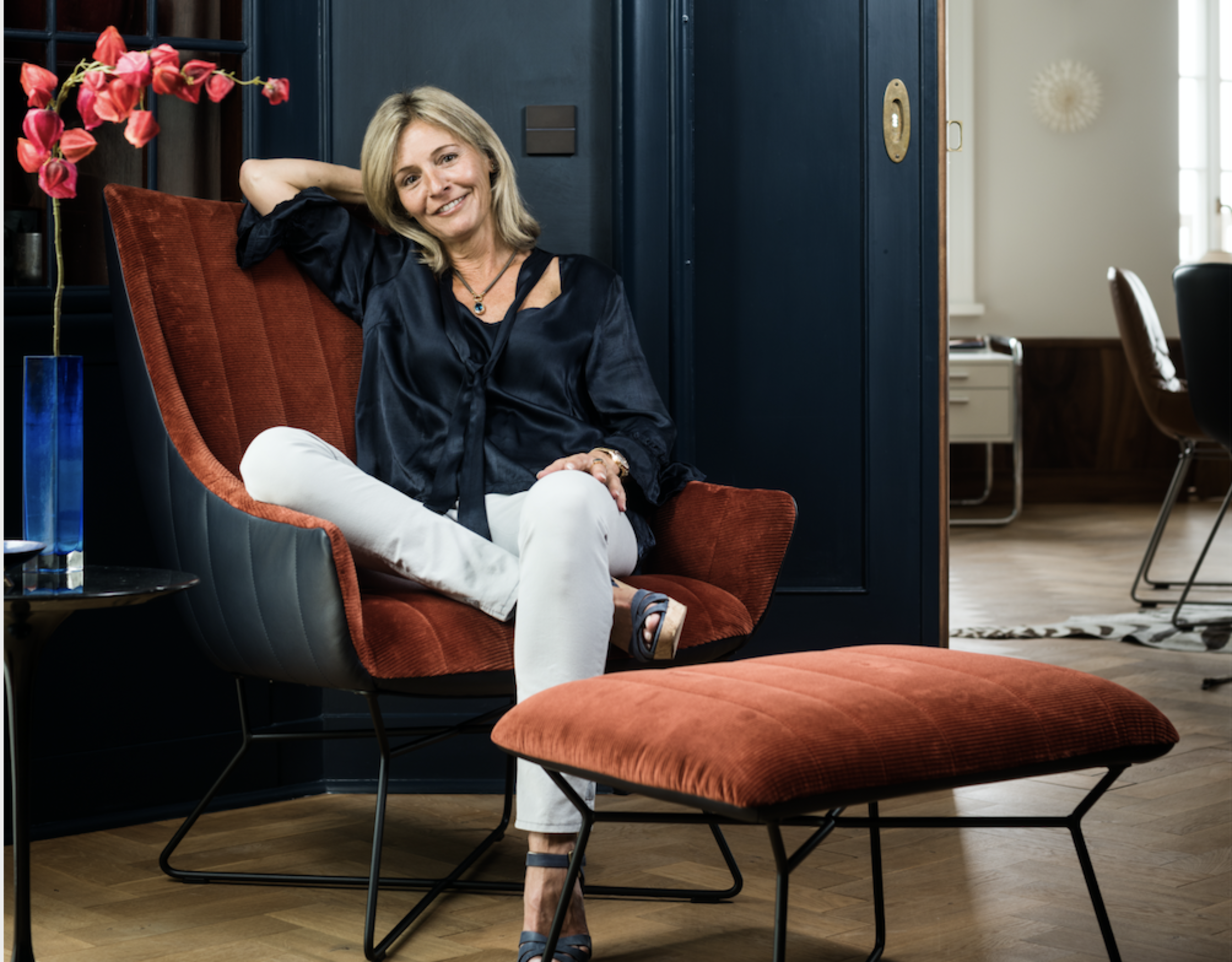 For outdoors and indoors: Leyasol.
The design duo HoffmannKahleyssDesign have made the classic model Leya ready to go outside, and the way they did it was to develop a fine, yet weather-resistant wire frame which replicates the shape of the characteristic Leya shell. Large cushions give Leyasol the same yielding, relaxing feel as Leya is known for; what is more, they can easily be removed and stored.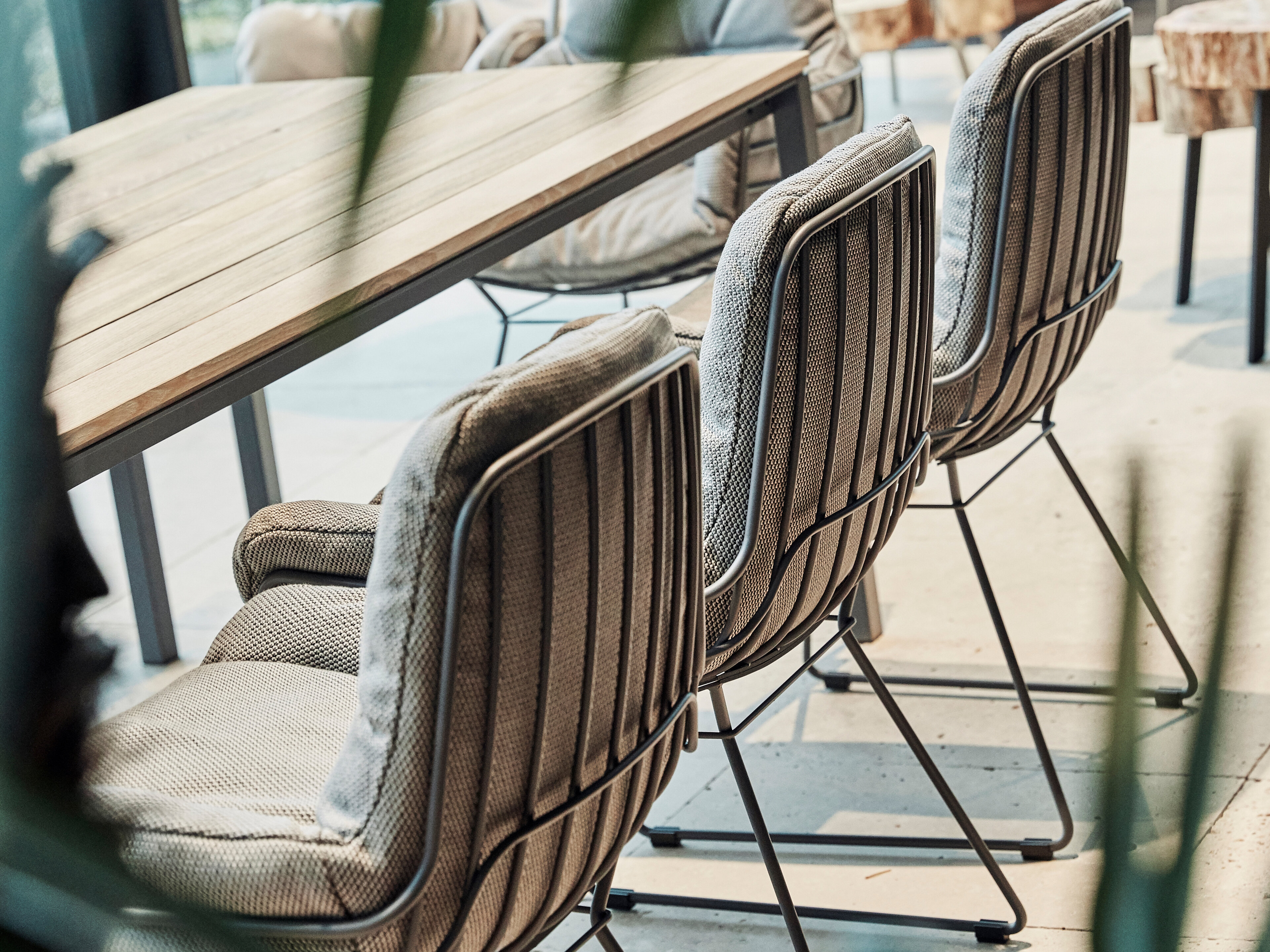 Oasis Gobelin
Working with Meisterwerke from Belgium and a tattoo artist from its home town of Lemgo in Germany, we have developed a new Gobelin fabric; that fantasy scene – with a few contemporary details – functions to balance the heaviness of the material, representing not only an exotic fairy-tale from the animal kingdom, but also an opulent oasis in which many animals coexist peacefully. There is a message here, and a philosophy shared by many. The motif chosen to be woven into Gobelin started life as a study for an oil painting by Christian Trzaska, that was commissioned by Art-Director Birgit Hoffmann and graphics team Bertermann-Winters.
The term Gobelin was originally limited to fabrics made in the Manufacture des Gobelins in Paris, whose products had such intricate patterns and were woven with so much care that they were hung on walls as tapestries. Now, the Belgian company Meisterwerke has decided to revive this kind of material, bringing it up to date by including details which, at first sight, don't seem to fit the overall picture and so attract attention.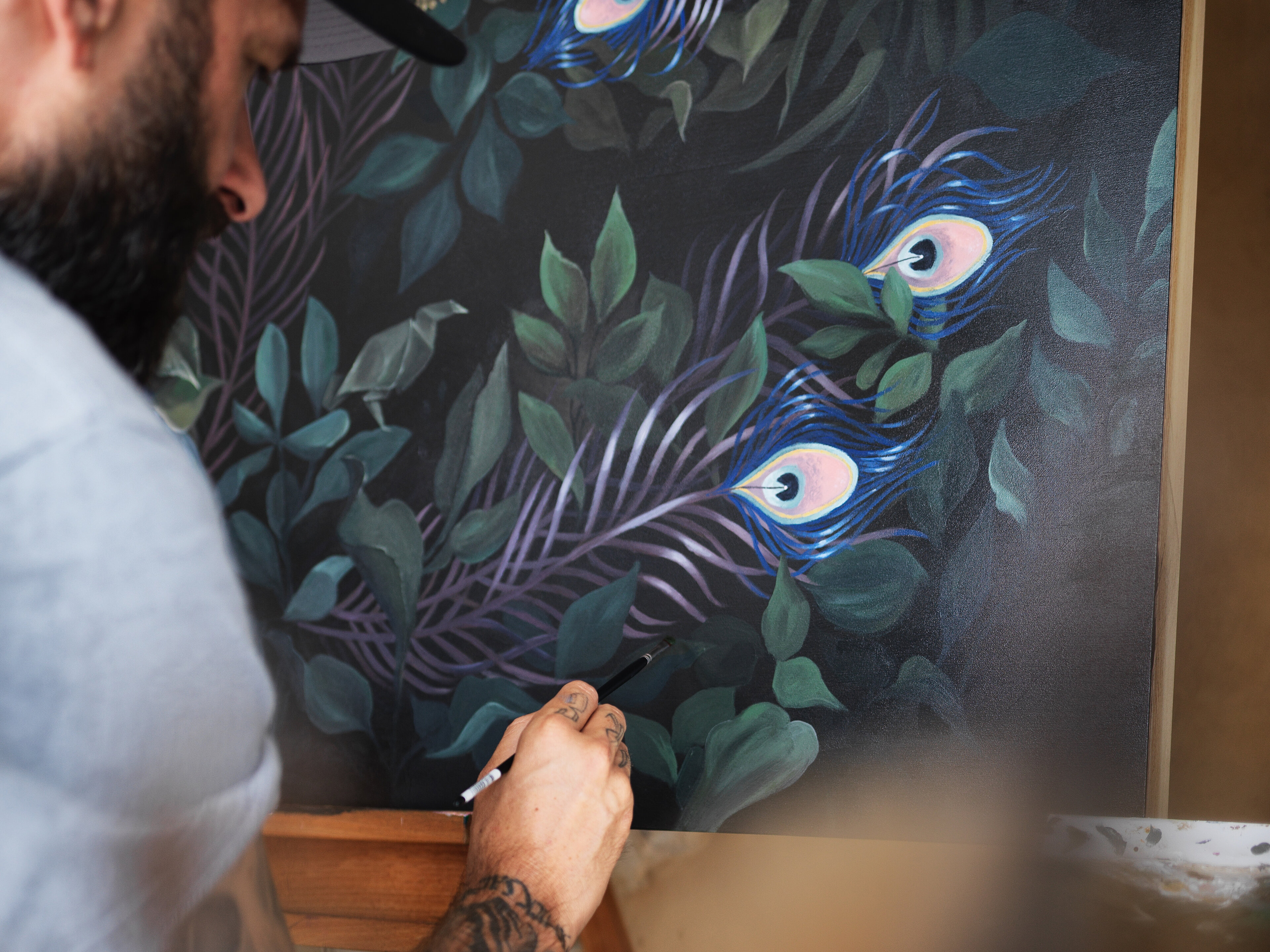 A comfortable museum bench
In February 2018, Stephanie Rosenthal was named new director of the Martin-Gropius-Bau, and anyone who enters this historic Berlin structure today will be amazed by the light that now streams through the airy rooms and the courtyard. That is how Stephanie Rosenthal likes space to be, so she had the partition walls taken out and the sticky foil taken off the window panes; the courtyard is now freely accessible and the restaurant and bookshop have been reopened after a make-over.
Recently, we met up with Stephanie Rosenthal, recently appointed jury president for the 58th Venice Bieannale, to find out how a comfortable bench in a museum can change the way we consume works of art.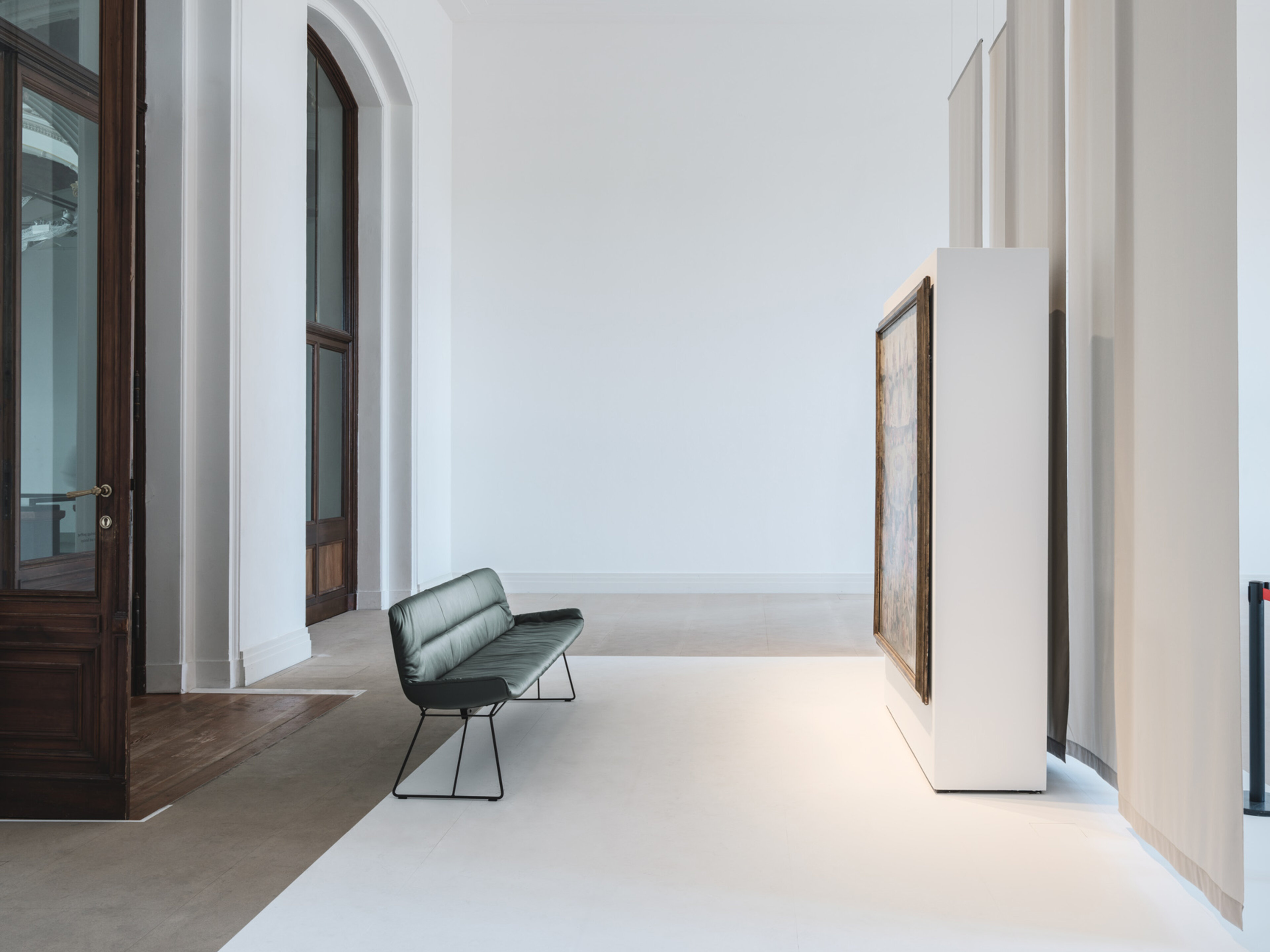 Furnishers for the G20 Summit social media area
The concept by interior architect Claudia Schwahlen worked with the themes of communication and networking, the selection of suppliers for the space was intended to showcase Germany's young and innovative companies who are building bridges between tradition and modernity with a sustainable, ecologically friendly approach.
The area was composed of seven spaces which, with their varying design approaches and differing models supplied by Freifrau Manufaktur and Janua, set their own agenda: users could choose between Activity, Relaxation, Networking, Conversation, Meetings, and Development.
We would like to take this opportunity to say a big thank-you to JANUA for another unforgettable cooperation – and for the fantastic photography.
Auction for a good purpose
After this major event the exclusively manufactured furniture by Freifrau for the G20 summit in Hamburg was auctioned for a good purpose. All the proceeds were donated to the facilities of the "Lebenshilfe Landshut" in Dingolfing and the project "DRINKING WATER FOR 10.000 AFRICANS – EVERY DROP COUNTS" of the Rotary Club Dingolfing-Landau.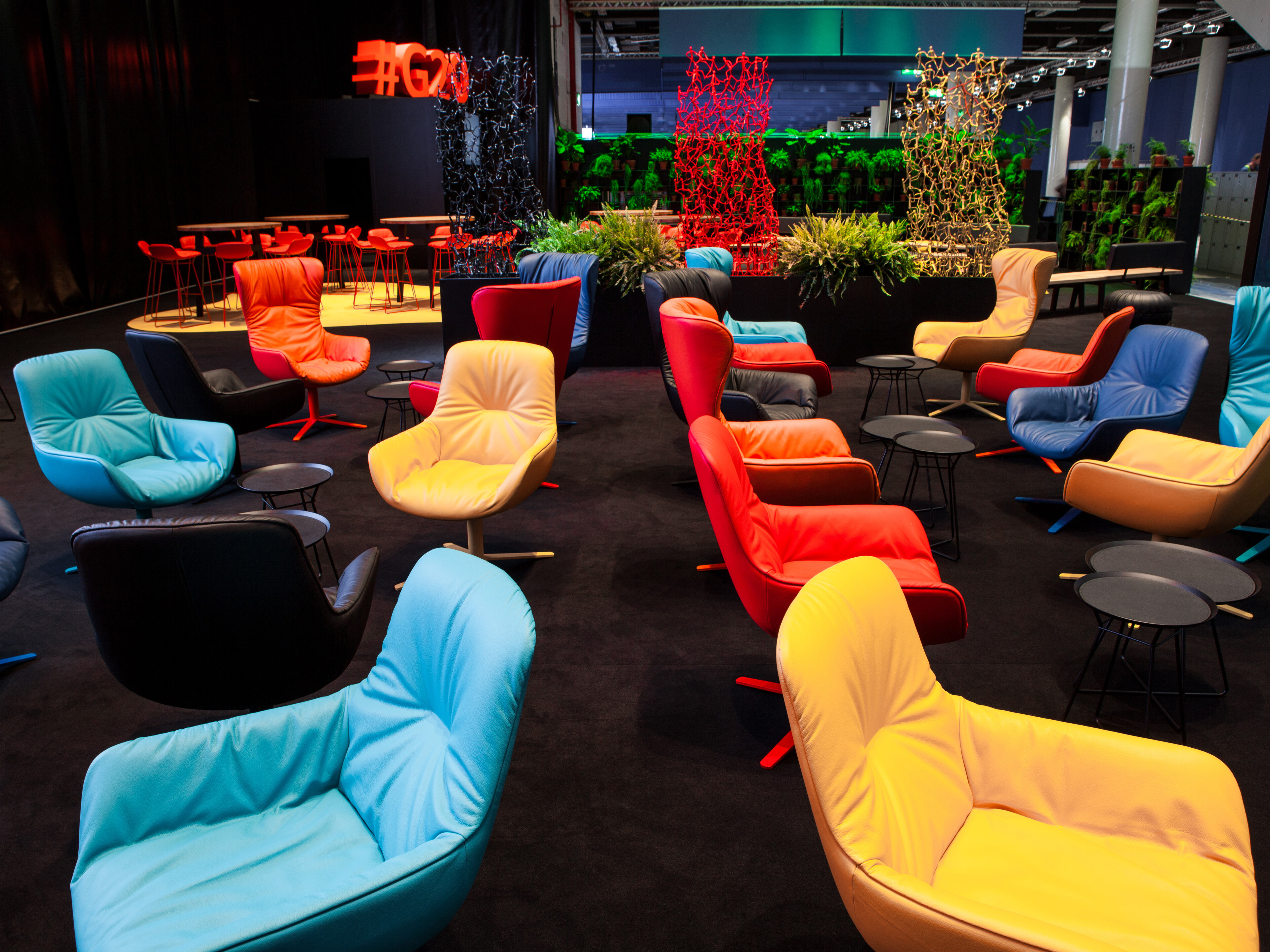 Marla and Rubie at Arendsee Castle
The Uckermark region is known for its nature – an idyll near to Berlin and Leipzig and a real treasure for those seeking relaxation. Almost 400 lakes can be counted and by one of the lakes Castle Arendsee was built. The manor house was completed in 1834 and has been a private residence to the Family Schlippenbach before it became a schoolhouse. Today, it is held in private hand and served as location with Marla and Rubie which have been extended as modell families. Be excited to explore them on the upcoming imm cologne.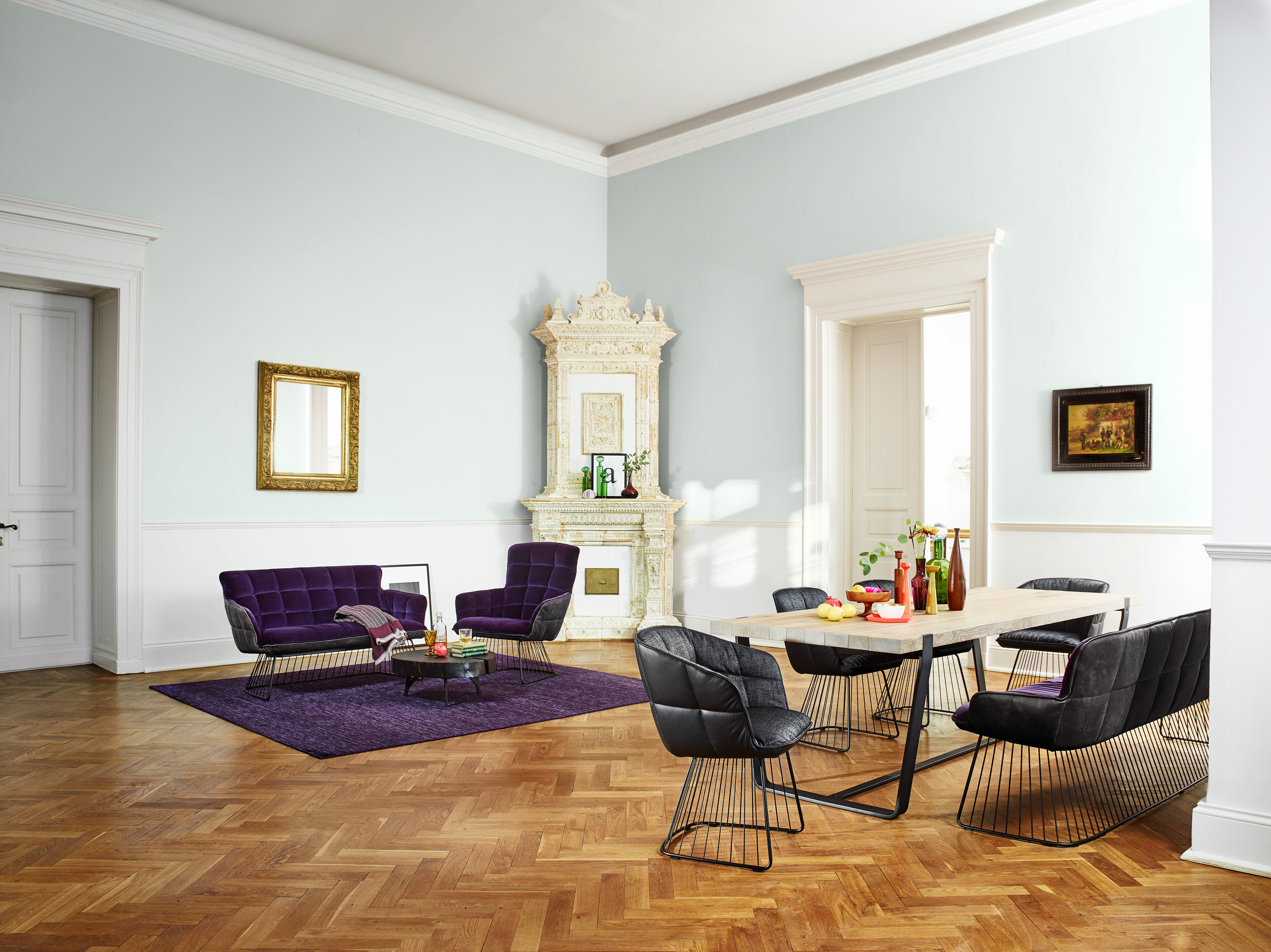 Freifrau in the founder series of FAZ
Entrepreneurship in a highly competitive market! Freifrau-CEO Jörg Helweg had a talk with the FAZ (Frankfurter Allgemeine Zeitung) about his new start, initial difficulties and the vision for his company. Special Thanks to journalist Christine Scharrenbroch for this great article!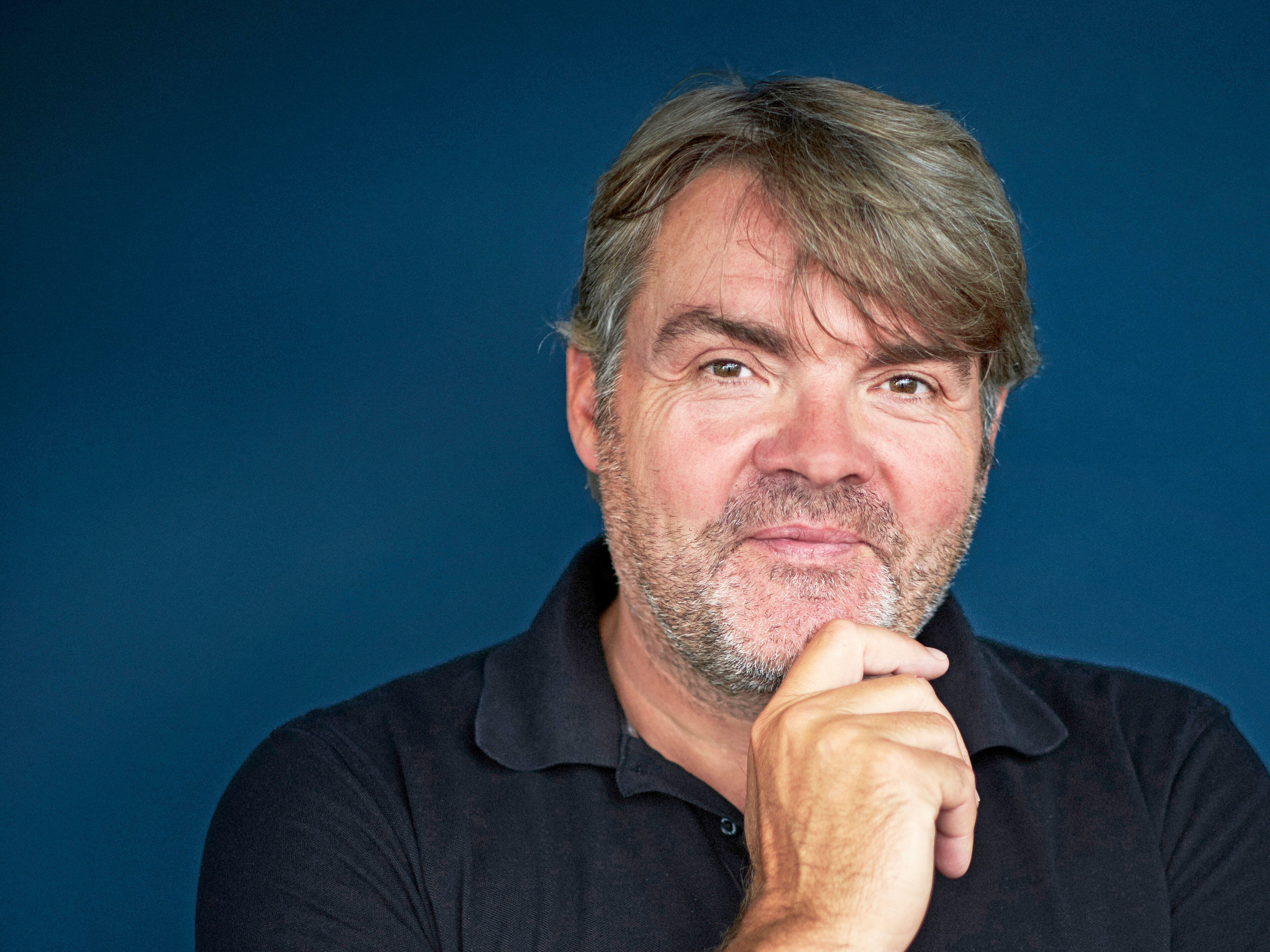 A Lovestory: Freifrau x Perret Schaad
Asked to describe their unique design signature, the duo behind Perret Schaad talk of elegance, uniqueness, and diversity. Taking their inspiration straight out of everyday life – from the shapes, lights, and objects around them – Johanna Perret and Tutia Schaad have built an internationally successful fashion label for strong, independent women who listen to their own definitions of what beautiful is.
As such, Perret Schaad and Freifrau Manufaktur share guiding principles and design philosophies, playing perfectly to each other's strengths: both are about developing individual aesthetics and new ways of expressing femininity which outlast trend cycles – and neither is afraid to try out experimental approaches to design.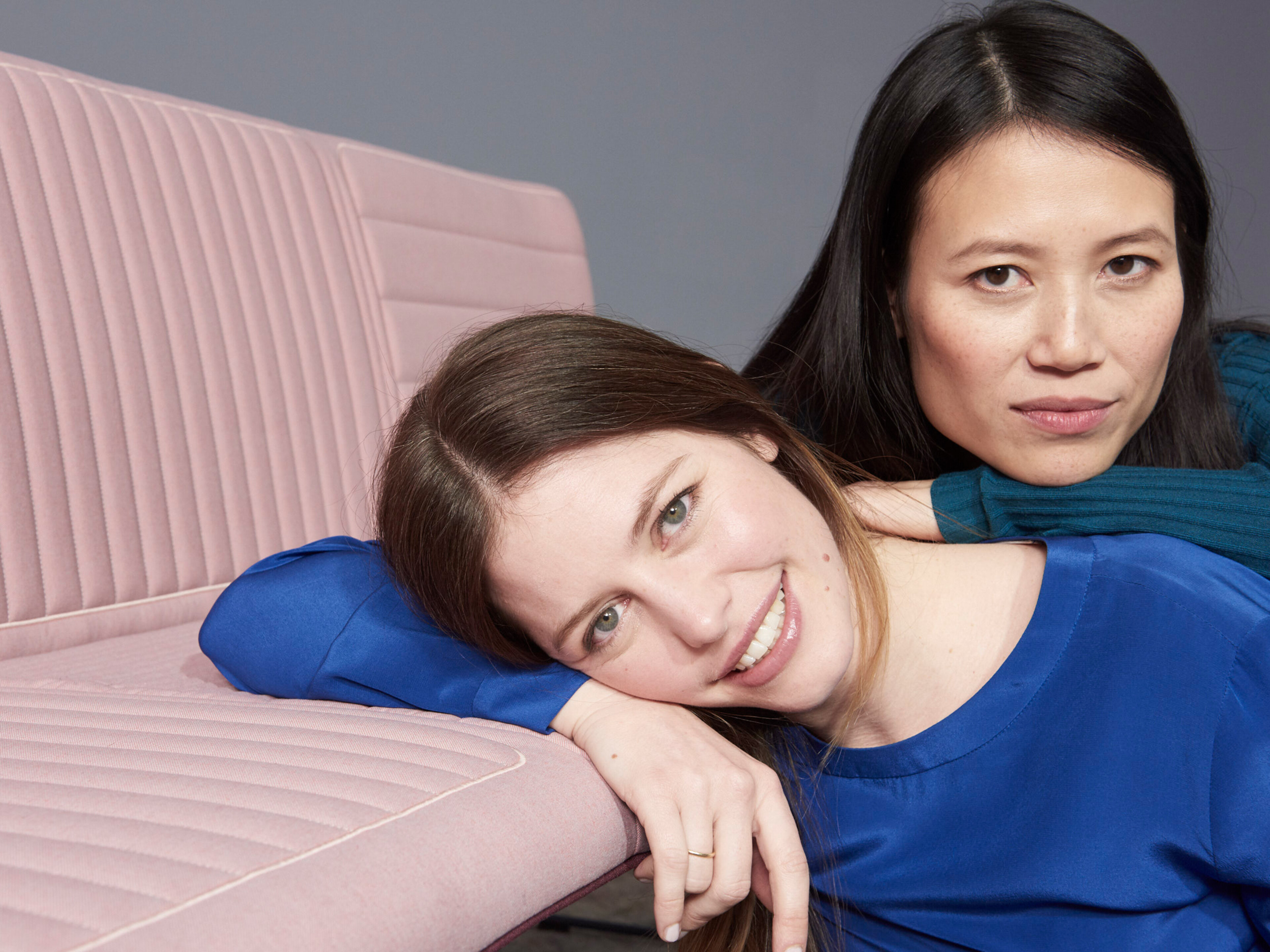 Royal surroundings for Leya & Amelie
From the hurly-burly of Berlin's inner suburbs, it's only a short drive out to the peace and quiet of Grunewald. Surrounded by delightful houses, oak-lined avenues, and the embassies of countries as far apart as Luxembourg and Ivory Coast, Grunewald is also home to Patrick Hellmann Schlosshotel. From outside, it's a traditional villa residence with a garden so spacious it could be a park; inside, the five-star hotel is a stylish location with fashion elements and a unique design approach. Combining contemporary style and all the elegance of the last century, it really is an extraordinary environment.
Last month, the hotel's luxurious music chamber played host to the newest Leya and Amelie models. By adding a range of details to a room, which already features a wealth of fascinating elements, the music chamber was transformed into a unique and inviting photographic backdrop for the new Freifrau campaign.
The Freifrau Manufaktur thanks its long-standing partner JANUA for providing a bunch of tables that complemented the chairs optimally.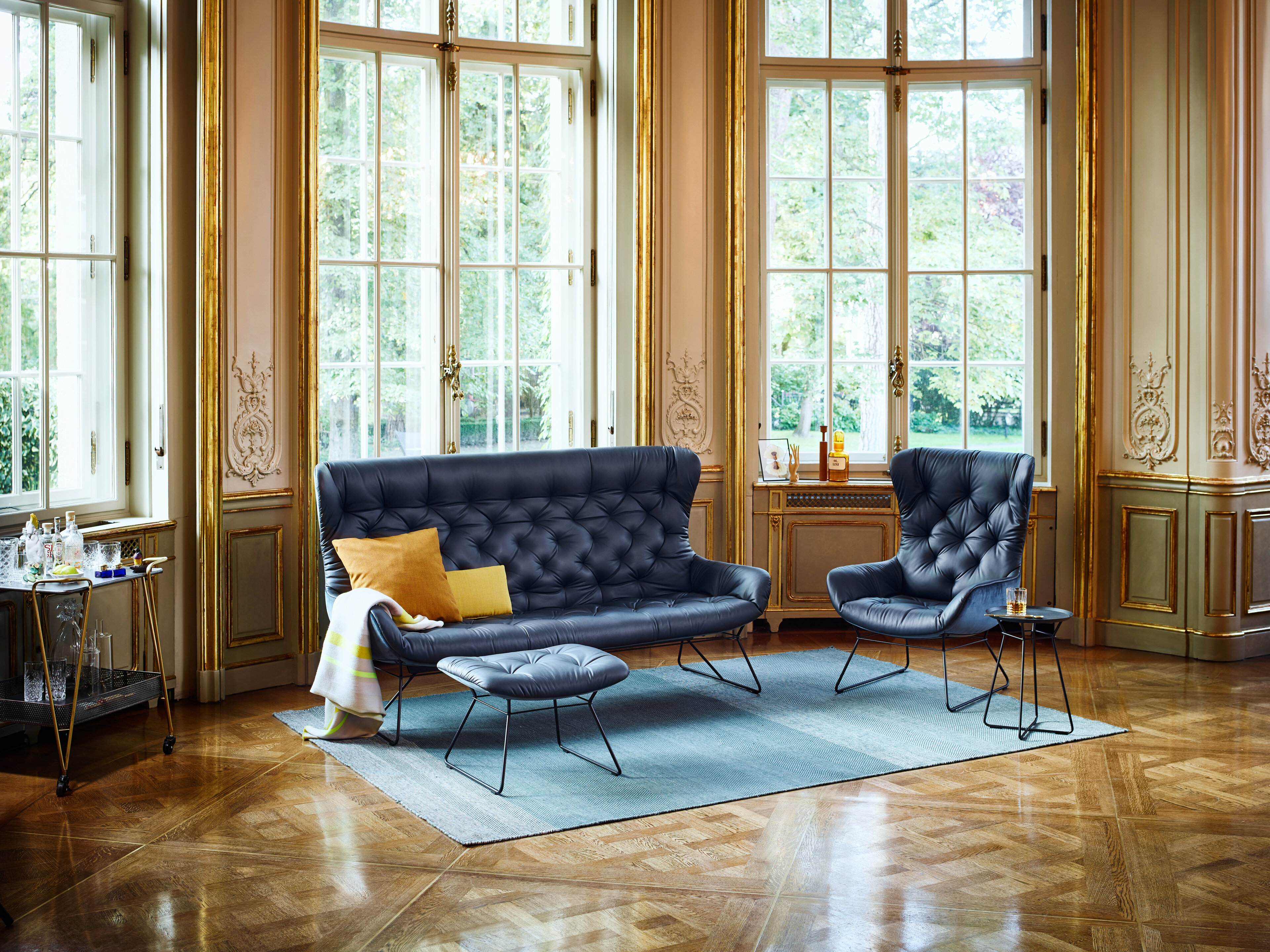 The Bückeburg shoot
The Bergbad Bückeburg is a very special lido – and one which celebrated its 50th anniversary. The outdoor pool's diving tower is also half a century old, but certainly doesn't look its age. And although the name of the designer is unfortunately unknown, its inverted parabolic shape and striking white colour make it the stand-out piece of this mountain lido (and a great place to get a fantastic view). In short, Bergbad Bückeburg is a real insider's tip that we found out about thanks to the fact that it is close to Freifrau headquarters in Lemgo.
For a shooting we placed some of our models in the colour range of water there.