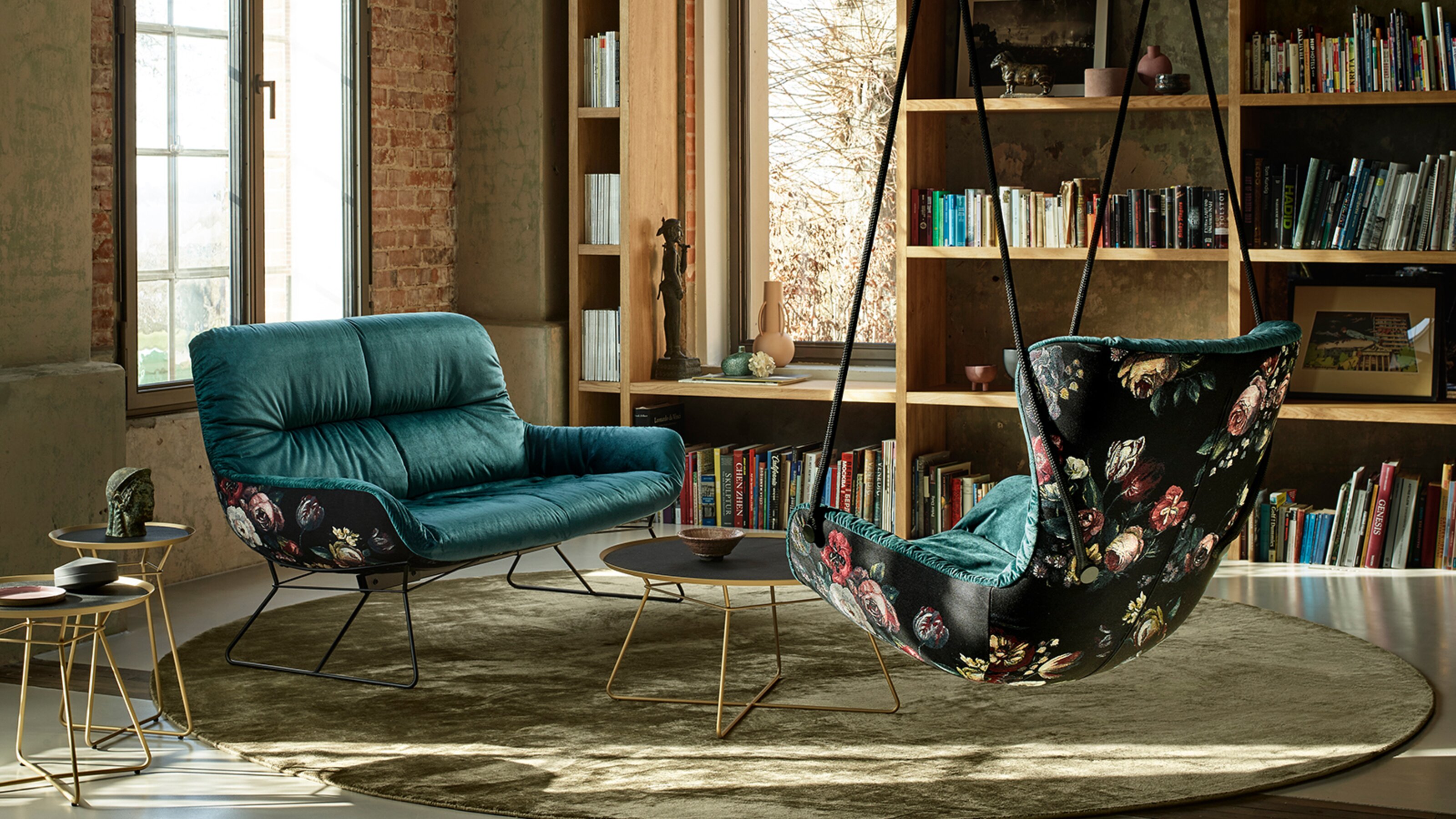 Garden Eden
An opulent fabric creation as a homage to the place of longing at home.
Two creative minds - one collective interpretation
The artist and tattoo artist Christian Trzaska, who comes from Lemgo, has created an extraordinary and opulent fabric design with the auspicious name Garden of Eden for the Freifrau manufactory.
For thousands of years the term "Garden of Eden" has been a symbol for a wide variety of aspects - in the New Testament it is interpreted as the place of the blessed. Many people's wishful thinking find their home in this idea. A place that combines the perfection of the imperfect and total wellbeing. The writer and poetry-to-go artist Sabine Magnet captured our need for a place of perfection in characteristic and haunting words. Garden of Eden - a homage to the place of longing - which is our home - from the eyes of two artists inside.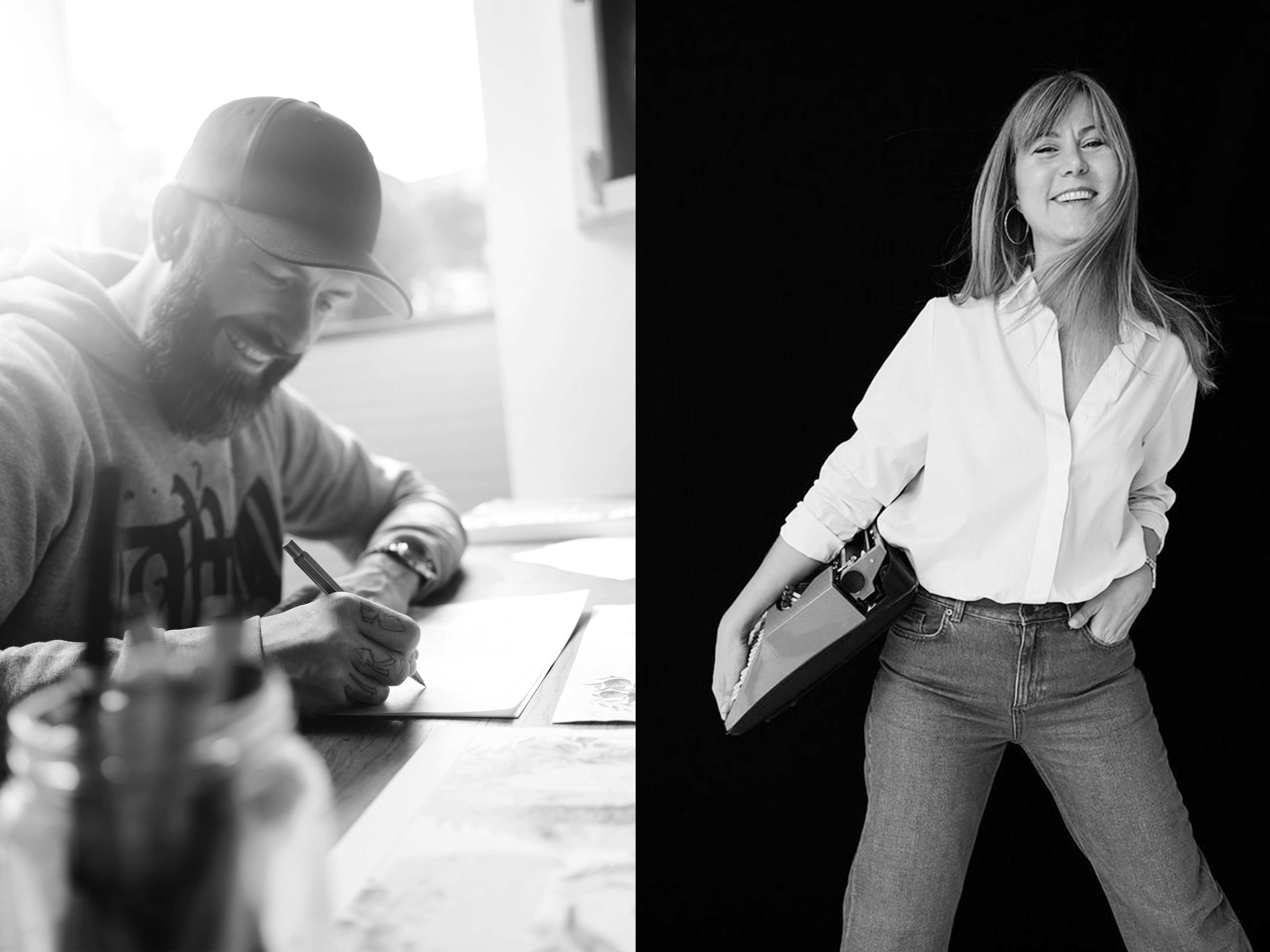 Garden of Eden
- A Manual -
Take a seat in stillness
breathe slowly
hold space for yourself
accept everything that is

Take a look around
be without distractions
become aware of now
let yourself see all the miracles of the world

Take comfort in the certainty of transformation
inhale the new
welcome the ever-changing seasons of nature, of life,
the ever-changing you

Give in to your experience
embrace your heart with all your love
allow every shade of this existence
consider the possibilities of peace

–
Sabine Magnet
Sabine Magnet is a poet, author and journalist. In 2017 she started the project "Poetry to go", a poetry performance based on the centuries-old tradition of commissioned poetry. She writes poems to order - off the cuff and typed on the typewriter. This ad hoc poetry is always the starting point for art projects that are shown in solo and group exhibitions or in collaboration with the collective Die Villa.
Her first volume of poetry "Poesía Clandestina" was published in 2012; her first children's book in rhymes, "Der Gagahof", came out in 2020, as did her volume of poetry "POETRY TO GO. Commissioned poems ", which shows a selection of her poems from previous years.