Coffee Table In- and Outdoor Small
Part of the Accessoires family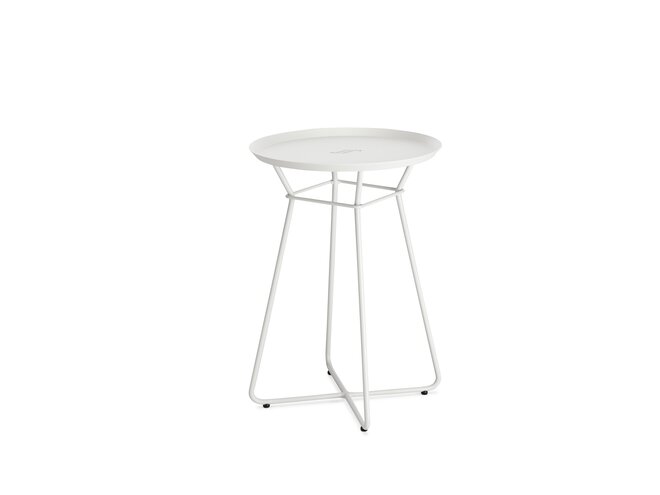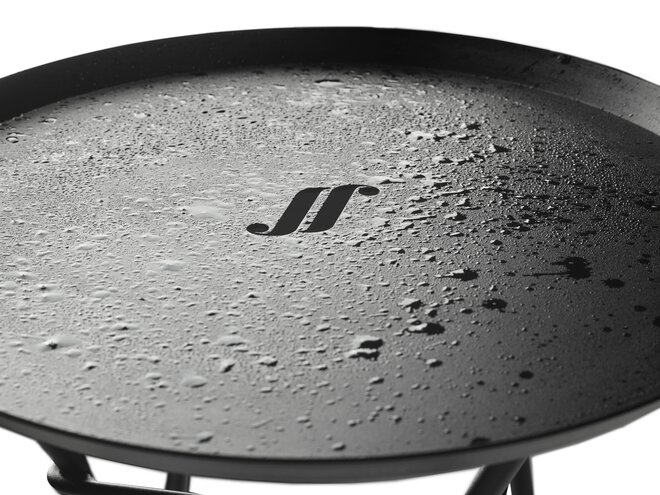 Dimensions
480 Height
0 Width
0 Length
0 Seat Height
0 Seat Width
0 Armrest Height
Perfect match
You've sat down - but where can you put down your newspaper and your cup of coffee? No, you can't have a good sit-down without a side table.
The coffee table fits perfectly into the unique, elegant Freifrau product world by taking up the design language of the characteristic, graceful wire frames. The design object is available in three different sizes and in many different colors: to match the seating furniture or in a different tone. For outdoor use, the coffee tables are additionally treated to protect them from rust, while the indoor version is adorned with a high-quality leather insert - available in two colors.
Diameter: 340 mm
For our outdoor tables (Coffee Table S/L/XL), it is recommended to store them in dry, well-ventilated places so that the individual tables do not touch each other to avoid the formation of condensation (do not stack, no contact points of the table tops or frames). Regular cleaning with mild, biodegradable liquid soap and water, and subsequent drying is necessary to protect the surface from corrosion. Avoid the use of abrasive cleaners and brushes. Caution at the seaside and near the pool: When used in marine environments, salt can accumulate in "crevices" on the product and rapidly attack the coating from there. In pool environments, chlorine can build up on the surface and damage it. In both environments, repeated condensation and evaporation can lead to accumulations of corrosive and aggressive substances, especially in crevices on the product. Regular cleaning ensures that deposits are removed and the surface coating of the piece of furniture is adequately protected. Maintenance interval: Aggressive environment (sea, industrial areas, swimming pools): every 3 months, Average environment (urban area): every 6 months.