Collection
Kya
by
Neuland (Paster and Geldmacher)
Kya Barstool
Part of the Kya family
Design by Neuland (Paster and Geldmacher)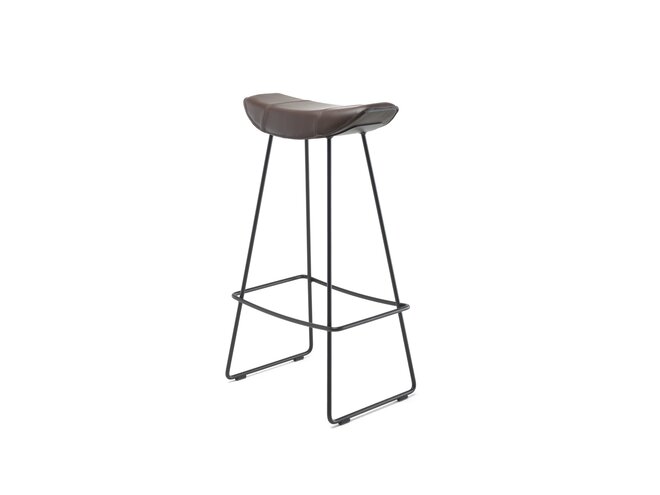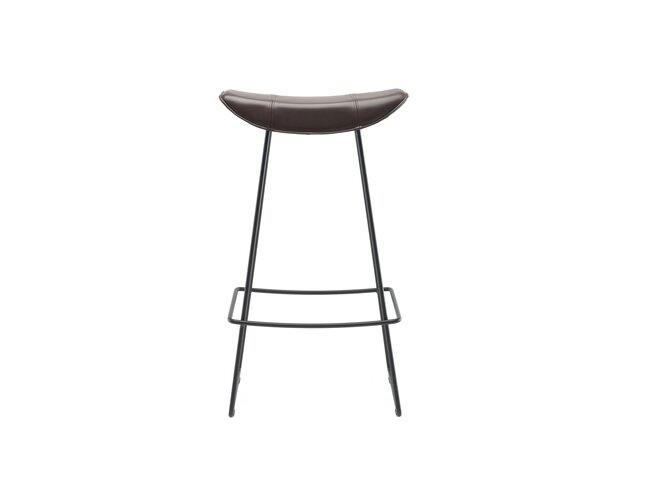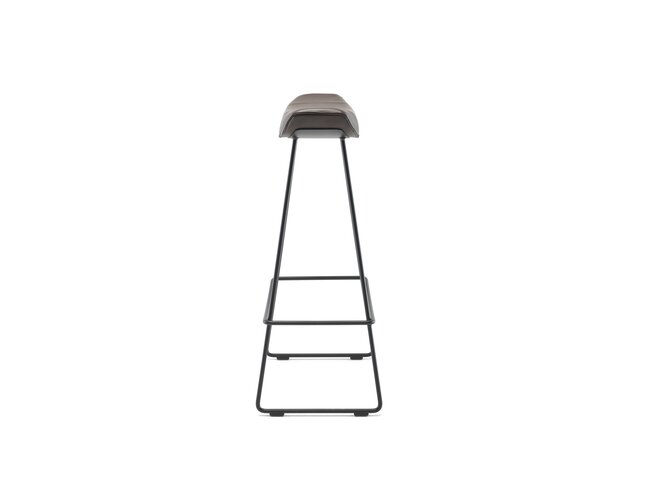 Dimensions
80 Height
480 Width
230 Length
820 Seat Height
A stool like a horse saddle.
The "Neuland. Paster & Geldmacher" design duo has developed a stool you can sit on like a traditional chair or straddle like a saddle.
A good horse saddle offers comfort and stability and allows you to respond effectively to any challenges you may encounter while out with your horse. Eva Paster and Michael Geldmacher have taken a long, hard look at this centuries-old piece of craftsmanship and transformed it into a series of seating furniture. You can sit on Kya as you would a traditional chair or straddle it like a saddle. A charming, expressive barstool that's also ergonomic, encouraging you to switch positions and try out a variety of seating options and thus relieving the back, which is all too often overstressed on one side or the other. Available with wooden or steel frame.
Variability thanks to one-off production
Put your chair together individually. Information and advice on the individual execution of this product possible on request. Use our contact form.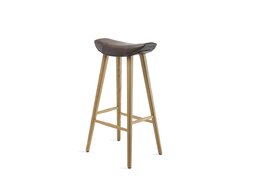 Kya Barstool
Cover: Opium, Cacao; Frame Variant: wooden Frame
3D-product configurator
Make it yours! Combine materials, covers and colors according to your wishes.
You may also like...
Haven´t find the right thing yet? Here is a selection of products you may also like.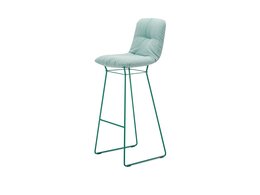 Leya Barstool High
Cover: Customer own material (C.O.M.), C.O.M. Customer fabric; Frame Variant: Wire Frame