Leya Bench
Part of the Leya family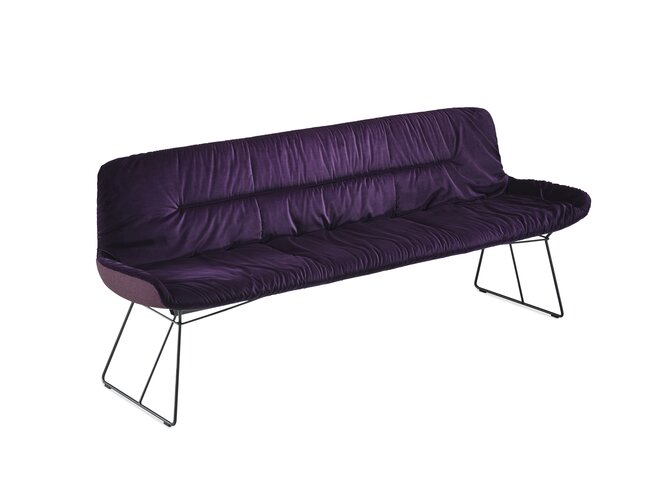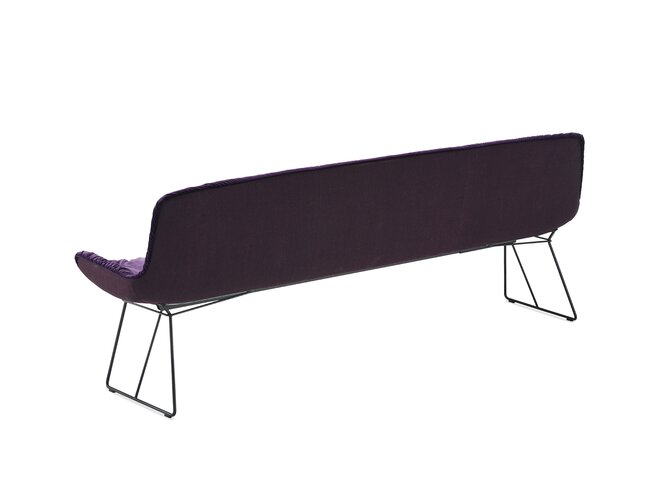 Dimensions
860 Height
2800 Width
590 Length
480 Seat Height
440 Seat Width
570 Armrest Height
Cover
Seat Side: Customer own material (C.O.M.)
Back Side: Bergen , Code 2122
Chesterfield possible
Hard Shell, Soft Core
The Design-Duo `Hoffmann Kahleyss Design´ has designed a dualistic piece of furniture, as harmonious as yin and yang.
Leya reconciles contradictions in a wonderful way. With its tautly upholstered shell, the chair designed by Birgit Hoffmann and Christoph Kahleyss makes a clear and linear impression from the outside, but you'll feel the outstanding comfort the moment you sit down. The external padding reveals a soft cushion on the inside for an almost sensory experience.
The Leya Bench is also available in the following widths: 1400 mm, 1600 mm, 1800 mm, 2000 mm, 2200 mm and 2400 mm.
For the sizes 2600 mm, 2800 mm and 3000 mm, the frame is supplemented by a central leg.
3D-product configurator
Make it yours! Combine materials, covers and colors according to your wishes.