Collection
Leya
by
Hoffmann Kahleyss Design
Leya Counter Armchair High
Part of the Leya family
Design by Hoffmann Kahleyss Design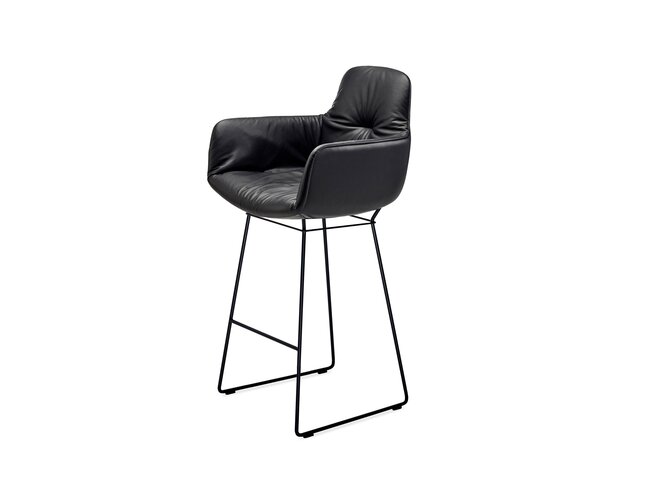 Dimensions
1100 Height
580 Width
590 Length
720 Seat Height
440 Seat Width
920 Armrest Height
Cover
Seat Side: Sahara, Ebony
Chesterfield possible
Hard Shell, Soft Core
The Design-Duo `Hoffmann Kahleyss Design´ has designed a dualistic piece of furniture, as harmonious as yin and yang.
Leya reconciles contradictions in a wonderful way. With its tautly upholstered shell, the Counter Armchair designed by Birgit Hoffmann and Christoph Kahleyss makes a clear and linear impression from the outside, but you'll feel the outstanding comfort the moment you sit down. The external padding reveals a soft cushion on the inside for an almost sensory experience. This piece of pure design is available in a range of premium quality coverings and either on a delicately-poised wire frame. An elegant high back provides an extra level of comfort.
Variability thanks to one-off production
Put your chair together individually. Information and advice on the individual execution of this product possible on request. Use our contact form.
NEW
NEW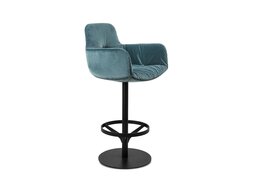 Leya Counter Armchair High
Cover: Adamo & Eva, Petrolio; Frame Variant: Central Leg, rotatable with surrounding foot rest
3D-product configurator
Make it yours! Combine materials, covers and colors according to your wishes.
You may also like...
Haven´t find the right thing yet? Here is a selection of products you may also like.
NEW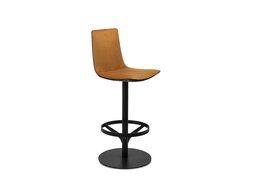 Amelie Counter Chair
Cover: Smart, Havane; Frame Variant: Central Leg, rotatable with surrounding foot rest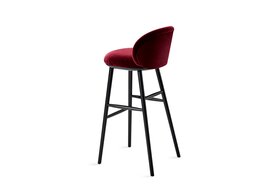 NEW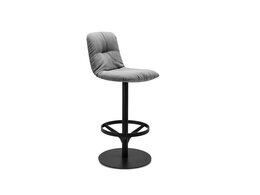 Leya Counterstool High
Cover: Customer own material (C.O.M.), C.O.M. Customer fabric; Frame Variant: Central Leg, rotatable with surrounding foot rest