Collection
Leya
by
Hoffmann Kahleyss Design
Leya Lounge Couch
Part of the Leya family
Design by Hoffmann Kahleyss Design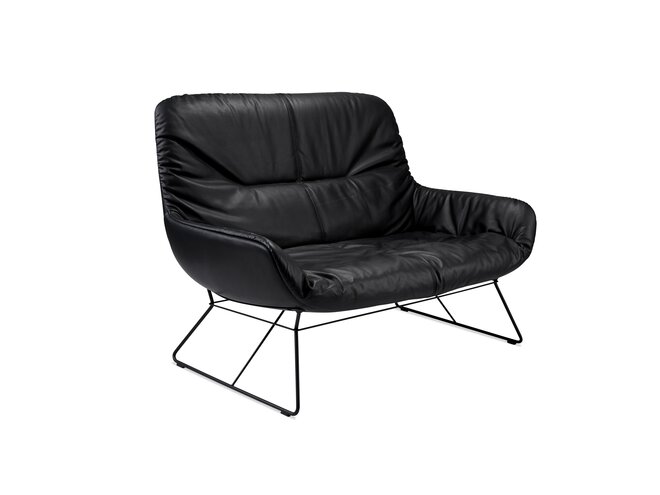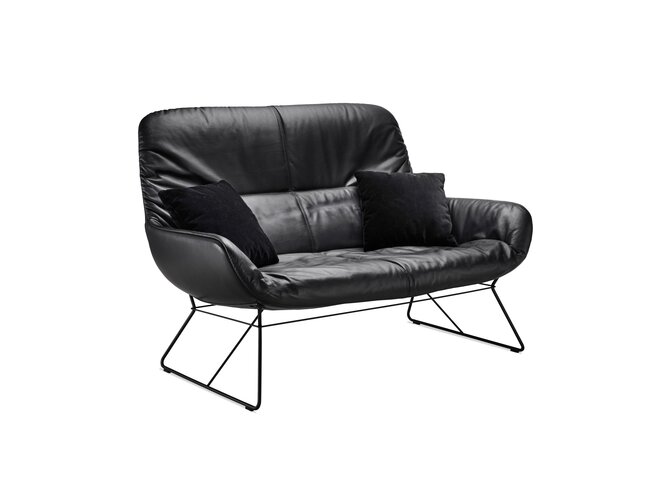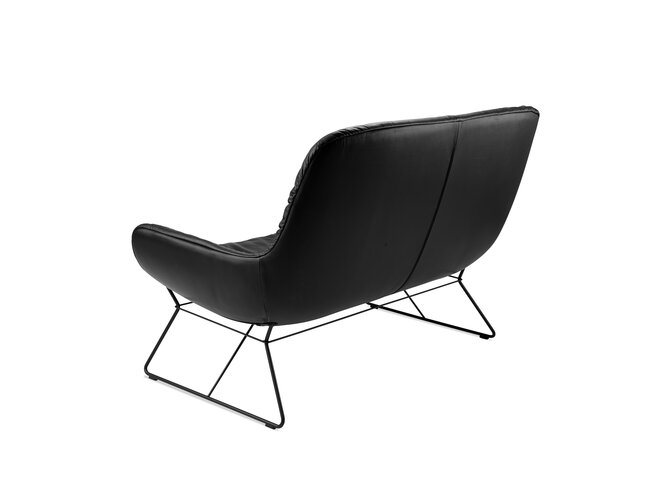 Dimensions
880 Height
1300 Width
850 Length
420 Seat Height
570 Seat Width
540 Armrest Height
Cover
Seat Side: Sahara, Ebony
Chesterfield possible
Hard Shell, Soft Core
The Design-Duo `Hoffmann Kahleyss Design´ has designed a dualistic piece of furniture, as harmonious as yin and yang.
Leya wonderfully combines contrasts. From the outside, the lounge couch from this model series designed by Birgit Hoffmann and Christoph Kahleyss appears clear and straightforward with its tightly upholstered shell. However, if you sit down, you immediately feel that you are in good hands. The outer padding reveals a fluffy cushion on the inside. An almost sensual experience. The Leya Lounge Couch combines comfort with a pinch of glamor. It is designed for relaxed conversations and goes perfectly with the Leya Lounge Chair. It is available with different elegant covers made of fabric and leather. The delicate wire frame is also available in several colors. Depending on the width, there is space for two or three people.
The Leya Lounge Couch is also available in 1600mm and 1900mm.
3D-product configurator
Make it yours! Combine materials, covers and colors according to your wishes.
You may also like...
Haven´t find the right thing yet? Here is a selection of products you may also like.