Collection
Leyasol
by
Hoffmann Kahleyss Design
Leyasol Wingback Couch
Part of the Leyasol family
Design by Hoffmann Kahleyss Design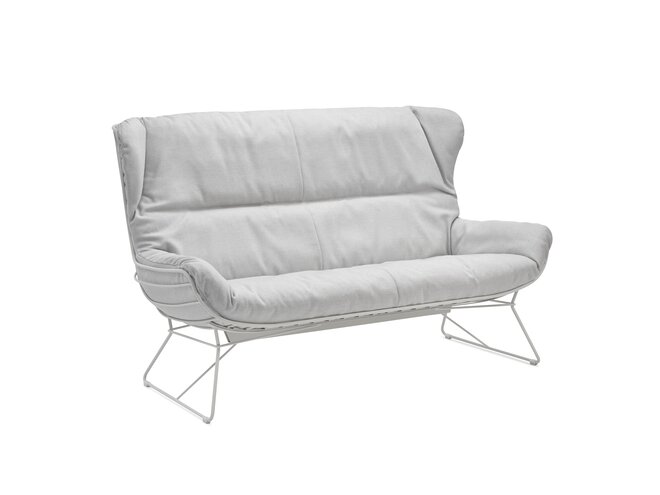 Dimensions
1070 Height
1600 Width
900 Length
420 Seat Height
0 Seat Width
530 Armrest Height
Cover
Seat Side: Lopi (for In- & Outdoor), Ash
Back Side: Lopi , Ash
The perfect outdoor spirit.
Things often work out better in company.
The design duo Birgit Hoffmann and Christoph Kahleyss created the Leya model, which is now one of the new classics.
With Leyasol, the successful series now has a sister. A filigree, weather-resistant wire frame mimics the feminine lines so that the shell shape could be retained. The removable cushions can be fitted with indoor and outdoor materials.
Without supports, Leyasol looks like a work of art and a metal object at the same time.
In order to keep products of the outdoor collection in good condition for as long as possible, we recommend storing the cushions separately from the frames during the cold & wet season. Please store the outdoor frames in closed, dry rooms to avoid condensation. Regular cleaning with mild, biodegradable liquid soap and water, and subsequent drying is necessary to protect the surface from corrosion. Avoid the use of abrasive cleaners and brushes. Caution at the seaside and near the pool: When used in marine environments, salt can accumulate in "crevices" on the product and rapidly attack the coating from there. In pool environments, chlorine can build up on the surface and damage it. In both environments, repeated condensation and evaporation can lead to accumulations of corrosive and aggressive substances, especially in crevices on the product. Regular cleaning will ensure that deposits are removed and the surface coating of the furniture is properly protected. Maintenance intervals: Aggressive environment (sea, industrial areas, swimming pools): every 3 months, Average environment (urban area): every 6 months.
Variability thanks to one-off production
Put your chair together individually. Information and advice on the individual execution of this product possible on request. Use our contact form.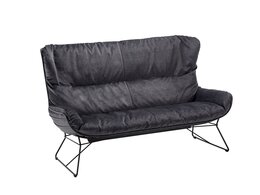 Leyasol Wingback Couch
Frame Variant: Wire Frame
You may also like...
Haven´t find the right thing yet? Here is a selection of products you may also like.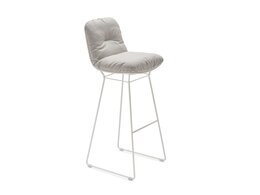 Leyasol Barstool
Cover: Customer own material (C.O.M.), C.O.M. Customer fabric; Frame Variant: Wire Frame