Collection
Marla
by
Hoffmann Kahleyss Design
Marla Armchair High
Part of the Marla family
Design by Hoffmann Kahleyss Design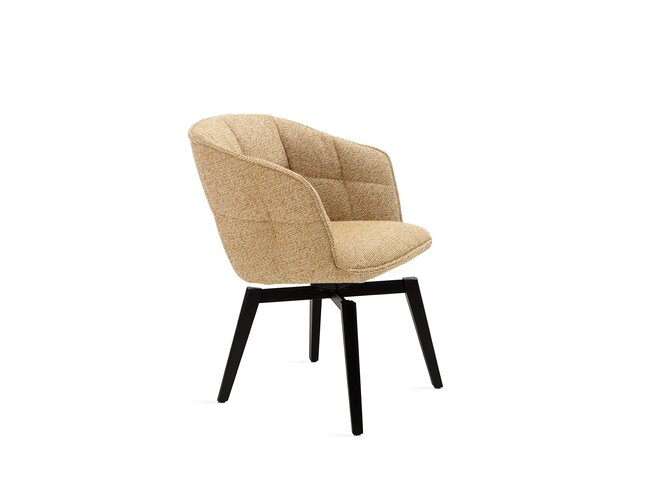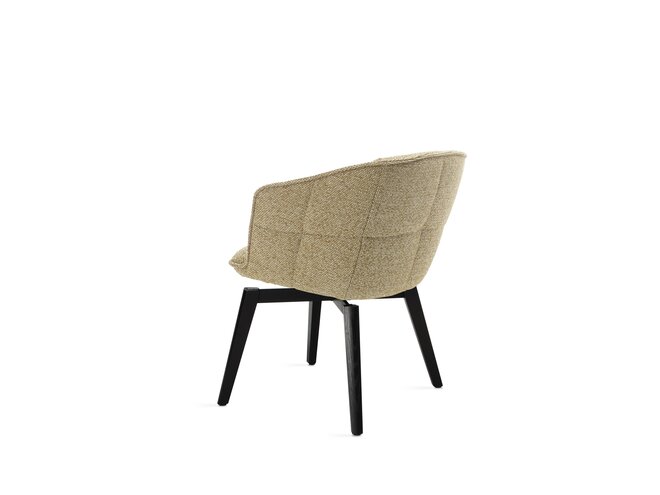 Dimensions
800 Height
640 Width
610 Length
490 Seat Height
470 Seat Width
720 Armrest Height
Cover
Seat Side: Safire, Colour 0016
Frame Variant
Wooden frame with cross, rotatable with autoreturn
A chair or an armchair? Marla is both!
The origin of "the cushion chair" was the observation of how much you like to sit comfortably and cozy on the sofa. This was the beginning of the idea of designing a seating furniture that combines dining room chairs with the comfort of a sofa. You would like to fall into the soft, generously quilted upholstery of the cushions. Marla literally hugs you with cozy warmth and comfort - almost as if you were wearing a down coat. Marla is available with either high or low armrests. The family is perfected by two armchairs and the matching bench. All models are available with a harp-like, filigree wire frame, a 4-leg frame or with a wooden frame.
Who could possibly resist slumping into this soft, spacious, and quilted padding? Once you have, warmth and comfort will embrace you, much like a down coat. Armrests at full or half height provide support. The seat shell can be upholstered in leather or textiles, with the option to mix and match materials on the inside and outside. The graceful harp-string wire frame is a unique touch. Marla is also available with an elegant sled base or four sturdy wooden legs.
Variability thanks to one-off production
Put your chair together individually. Information and advice on the individual execution of this product possible on request. Use our contact form.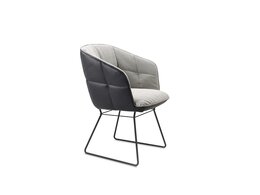 Marla Armchair High
Cover: Opera, Pepper; Frame Variant: Wire Frame
Marla Armchair High
Cover: Avalon, Colour 0054; Frame Variant: harp frame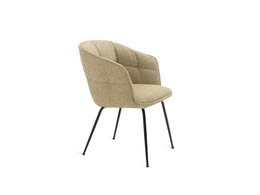 Marla Armchair High
Cover: Opera, Pepper; Frame Variant: steel fram 4-legs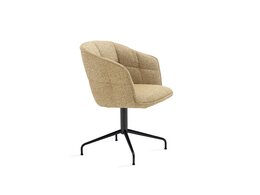 Marla Armchair High
Cover: Safire, Colour 0016; Frame Variant: trestle leg rotatable with autoreturn mechanism
3D-product configurator
Make it yours! Combine materials, covers and colors according to your wishes.
You may also like...
Haven´t find the right thing yet? Here is a selection of products you may also like.