Collection
Marla
by
Hoffmann Kahleyss Design
Marla Ottoman
Part of the Marla family
Design by Hoffmann Kahleyss Design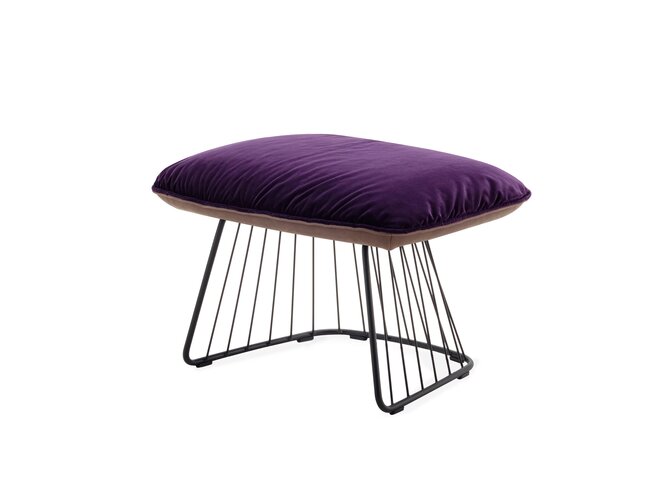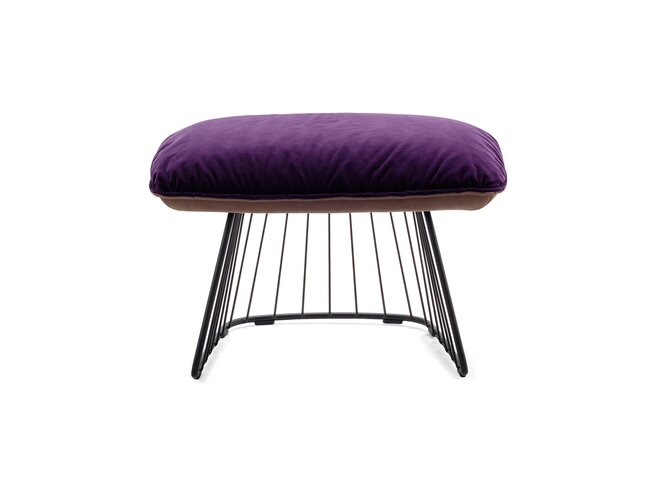 Dimensions
420 Height
610 Width
460 Length
420 Seat Height
610 Seat Width
A chair or an armchair? Marla is both!
Starting life with the working title "cushion chair", Marla was designed to be as light and mobile as a chair yet as comfortable as a full armchair. The matching ottoman as occasional furniture makes the armchair the most comfortable place.
Now, Marla has a matching ottoman to complement all of the models in the product family. It's a footrest which looks like a gigantic cushion – one so soft and so luxurious that it almost seems wrong to put your feet up on it.
Just like the Marla chairs, the ottoman can be ordered with either leather or fabric coverings – or both combined, with one on the inner and one on the outer side. The delicately-poised, harp-like wire frame is a particular highlight of this model, which is also available on elegant rockers.
Variability thanks to one-off production
Put your chair together individually. Information and advice on the individual execution of this product possible on request. Use our contact form.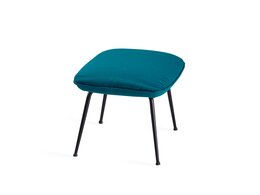 Marla Ottoman
Frame Variant: steel fram 4-legs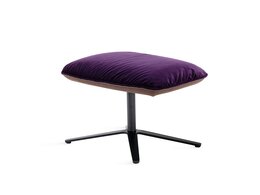 Marla Ottoman
Frame Variant: x-base frame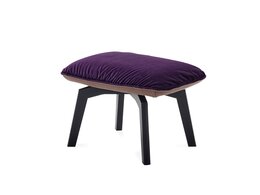 Marla Ottoman
Frame Variant: wooden Frame
3D-product configurator
Make it yours! Combine materials, covers and colors according to your wishes.
You may also like...
Haven´t find the right thing yet? Here is a selection of products you may also like.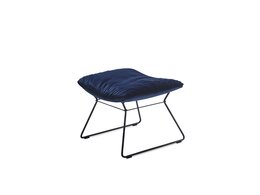 Amelie Ottoman
Cover: Customer own material (C.O.M.); Frame Variant: Wire Frame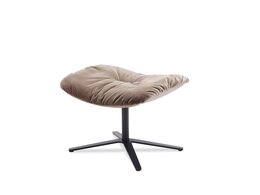 Leya Ottoman
Cover: Customer own material (C.O.M.); Frame Variant: x-base frame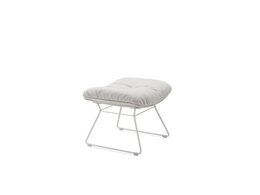 Leyasol Ottoman
Cover: Lopi (for In- & Outdoor), Marble; Frame Variant: Wire Frame