Collection
Nana
by
Hanne Willmann
Nana Armchair
Part of the Nana family
Design by Hanne Willmann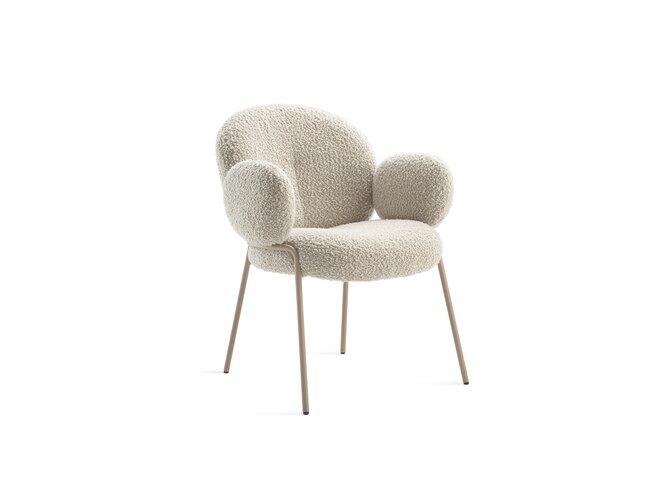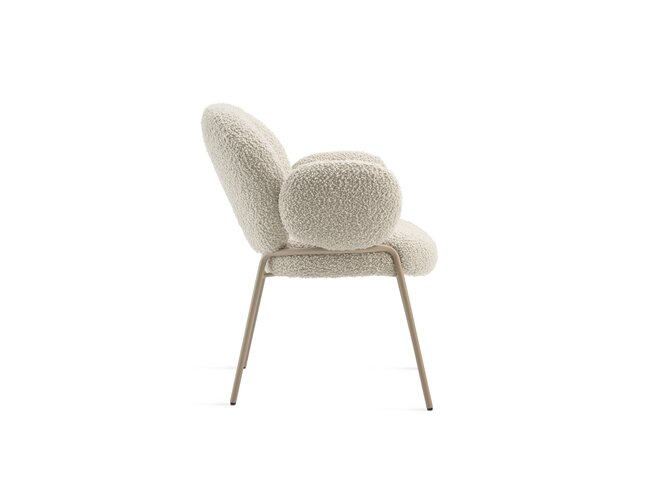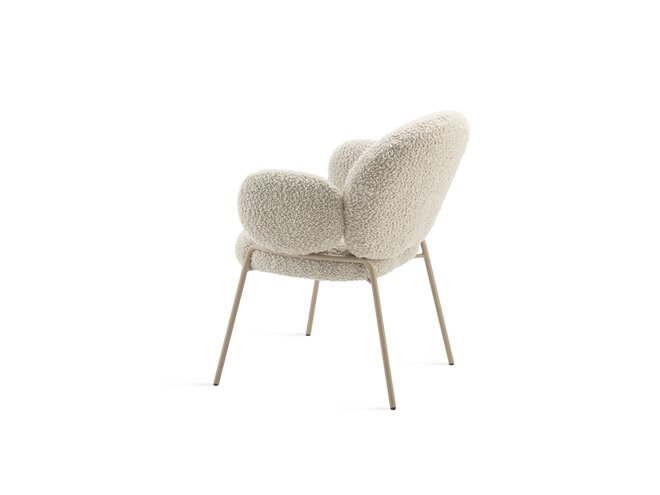 Dimensions
840 Height
690 Width
670 Length
480 Seat Height
440 Seat Width
680 Armrest Height
Cover
Seat Side: Nimbus, Nuvola
Nana Armchair
As if floating on clouds
Design lines which are clear without being hard: Nana is the perfect combination of unparalleled softness with a straightforward, unfussy aes­thetic. This chair is best understood as a homage to the art of upholstery – and one which, in spite of its voluminous look, is characterised by simple elegance. Nana is designer Hanne Willmann's first piece for Freifrau, and she found inspiration for the chair by concentrating on softness and thick­ness. As such, it's no surprise that the finished design is reminiscent of tufts of cloud. All in all, Nana was created to offer maximum simplicity and true design perfection with the highest possible level of comfort.
Variability thanks to one-off production
Put your chair together individually. Information and advice on the individual execution of this product possible on request. Use our contact form.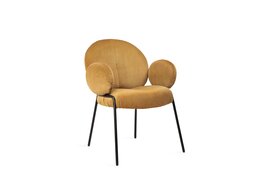 Nana Armchair
Cover: Riga, Vénitien; Frame Variant: steel frame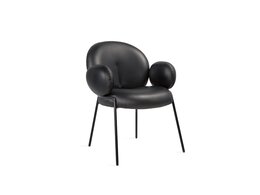 Nana Armchair
Cover: Sahara, Ebony; Frame Variant: steel frame
Nana Armchair
Cover: Smart, Charbon; Frame Variant: steel frame
3D-product configurator
Make it yours! Combine materials, covers and colors according to your wishes.
You may also like...
Haven´t find the right thing yet? Here is a selection of products you may also like.
NEW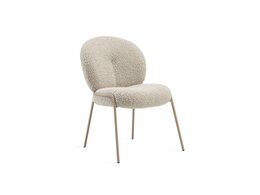 Nana
Cover: Nimbus, Nuvola; Frame Variant: steel frame
NEW