Collection
Leya
by
Hoffmann Kahleyss Design
Leya Ottoman
Part of the Leya family
Design by Hoffmann Kahleyss Design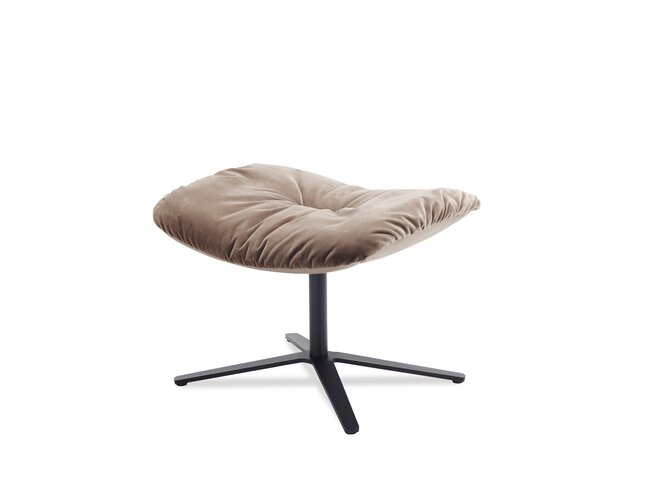 Dimensions
430 Height
620 Width
510 Length
400 Seat Height
510 Seat Width
Cover
Seat Side: Customer own material (C.O.M.)
Chesterfield possible
Hard Shell, Soft Core
The Design-Duo `Hoffmann Kahleyss Design´ has designed a dualistic piece of furniture, as harmonious as yin and yang.
Sometimes, we all need a little comfort: and that's where the Leya Lounge Chair comes into play. With Leya the designers Birgit Hoffmann and Christoph Kahleyss have created a place to sit with a glass of wine of an evening and just let the time drift by – with a matching stool to make things more comfortable.
While the soft interior upholstery makes sitting into a sensuous experience, with its premium look, Leya will soon be your favourite piece of furniture; it looks especially fetching in dark leather – whether as a single or double piece.
Variability thanks to one-off production
Put your chair together individually. Information and advice on the individual execution of this product possible on request. Use our contact form.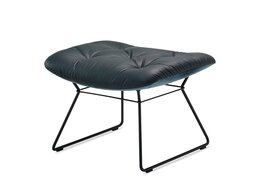 Leya Ottoman
Cover: Sahara, Ebony;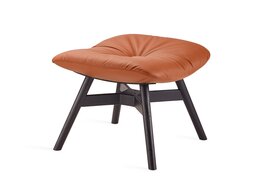 Leya Ottoman
Cover: Sahara, Cognac; Frame Variant: wooden frame with cross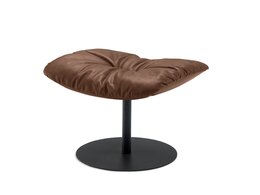 Leya Ottoman
Cover: Sahara, Kastanie; Frame Variant: central leg
3D-product configurator
Make it yours! Combine materials, covers and colors according to your wishes.
You may also like...
Haven´t find the right thing yet? Here is a selection of products you may also like.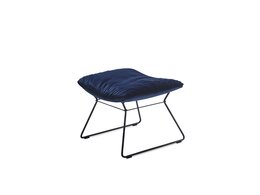 Amelie Ottoman
Cover: Customer own material (C.O.M.); Frame Variant: Wire Frame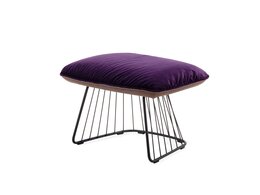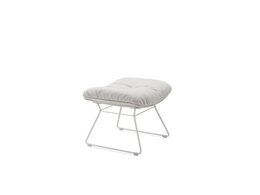 Leyasol Ottoman
Cover: Lopi (for In- & Outdoor), Marble; Frame Variant: Wire Frame