Collection
Theia
by
Sebastian Herkner
Theia Kitchen Armchair Low
Part of the Theia family
Design by Sebastian Herkner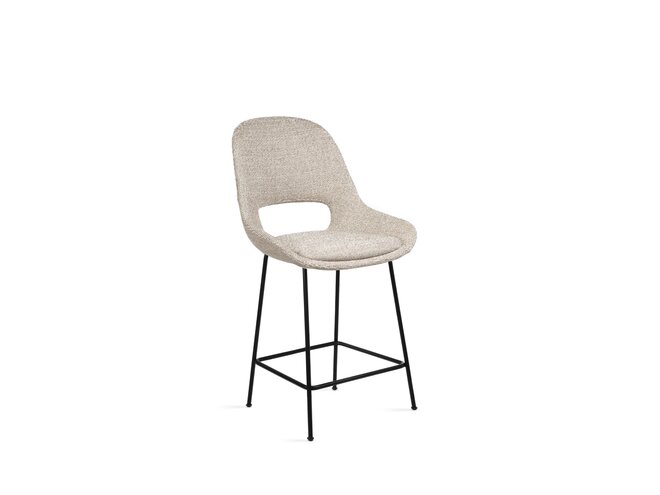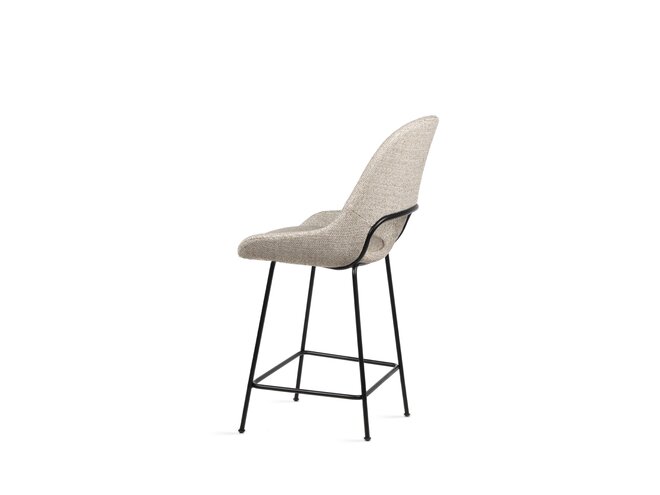 Dimensions
1050 Height
570 Width
590 Length
650 Seat Height
0 Seat Width
0 Armrest Height
Cover
Seat Side: Safire, Colour 0004
THEIA Bar, Counter & Kitchen Chair
Taking seating to new heights.
With Theia, Sebastian Herkner succeeded in creating a real gem, a jewel in the crown of seating.
The idea behind Theia? That the frame and shell of the chair should meld to form not only a technical, but an optical whole, too. By designing the frame to wrap itself around the back of the chair – like the ring in which a gemstone is set – he achieved this unity and created a design feature able to stand the test of time. Indeed, with his latest piece, the Theia Bar Armchair, Herkner is applying this concept again, stretching it into the vertical plane and taking it to new heights – to three different heights, to be precise: the Theia Bar Armchair, seat at 82 cm; Theia Counter Armchair, seat at 72 cm, and Theia Kitchen Armchair, seat at 65 cm. All three variants are available with lower or full-height armrests.

The new design is the perfect chair for bars and counters of all kinds, whether in hotels, hospitality locations, or in the home kitchen, where these new, taller Theia variants are set to be jewels in the crown – both in terms of aesthetics and of their unsurpassed level of comfort.
With the same seating shell as the original design, the same luxurious upholstery, and the same striking frame, the Theia Bar Armchairs is bound to be another Herkner design gem in any room.
You may also like...
Haven´t find the right thing yet? Here is a selection of products you may also like.
NEW